Those who use the Camera app and the Media Player app quite often in Windows 11 will be happy to know that Microsoft is planning to release new updates for both, beginning with the Dev Channel. Remember that to get the new update, you must be a part of the Windows Insiders program for Windows 11. Should everything go according to plan, the new update will make its way to regular folks worldwide.
Media Player app gets CD ripping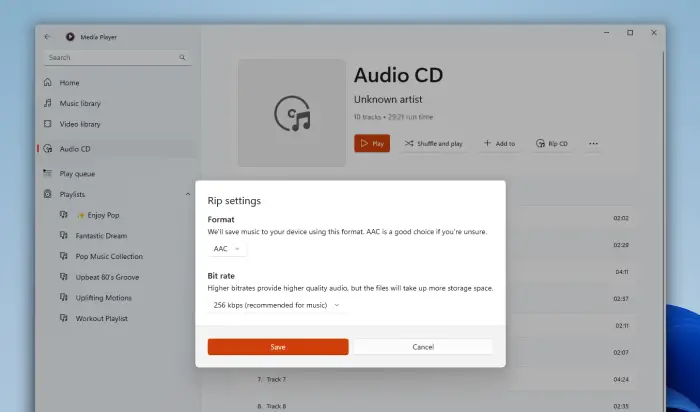 With this newest update, Microsoft has decided to add CD ripping to the Media Player app, and rightfully so because the company added the ability for CD playback back in March of this year. Now, new audio formats have been added in the forms of AAC, WMA, FLAC, and ALAC.
Still, if you are not willing to wait for the new update to play music and video in varying formats, download the VLC Media Player until Microsoft gets its act together.
Microsoft is also bringing new updates to the Movies & TV app with version 10.22061 and higher for those who are part of the Windows Insiders program Dev Channel. The new updates aim to bring native support for Arm64 devices. The company stated that folks should experience faster and better performance when this app is used.
Additionally, there are plans right now to migrate video file type associations from the Movies & TV app to Media Player shortly.
Camera app gets QR & barcode scanning
When it comes down to the new update for the Camera app, users will be happy to know that it now has the look and feel of Windows 11. Furthermore, along with the existing support for video, camera, whiteboard, and document capture modes, the software giant is adding barcode and QR code scanning to boot.