To everyone's surprise Micromax, the budget Smartphone maker outshined Samsung to become India's largest smartphone supplier. Korean company Samsung has been the leading Smartphone supplier in India for last many years, but the booming budget phone maker Micromax's Smartphone sale is now leading to that of Samsung.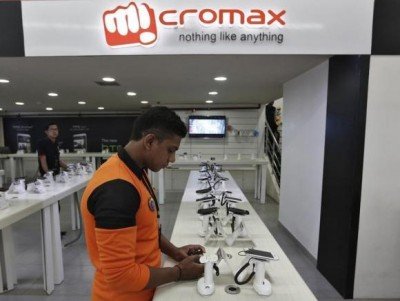 21.6 million Smartphones were sold in India in the October-December quarter last year and According to a report released by Canalys on Wednesday, Samsung has accounted for 20% of Smartphone sale in India whereas the Delhi based company Micromax has reported 22% of total sales.
The major reason of Micromax topping over the Korean Smartphone king is that is that the company targets the budget shoppers and keep releasing a new range of reasonably priced Smartphones.
As reported, 41% of Smartphones sold in India in this period were in the range $100-$200 while more than a quarter of phones were priced under $100. Another reason which helped Micromax surpassing Samsung is its strategy of bringing the devices as per users' demands and requirements.
The report posted at Reuters says, "Micromax has been quicker than its competitors to improve the appeal of devices, for example, by including a wide variety of local languages.Vital to the success is selling these handsets at low price points to appeal to the bulging mid-level income market in India."
Two other Indian budget Smartphone brands Lava and Karbonn are behind Samsung and Micromax in the list.