The second most popular smartphone OEM in India, Micromax has unveiled a dual-boot tablet at the Consumer Electronics Show this year. Micromax is calling it "LapTab" and it runs on Windows 8.1 and Android Jelly Bean 4.2.2 alongside it.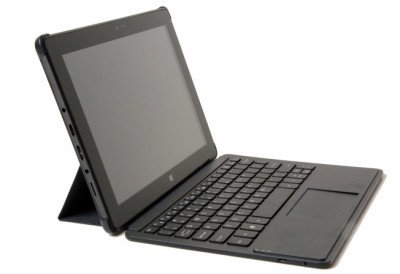 This is the first time Micromax has launched a Windows-running tablet, or even a dual-boot for that matter. The company is known for its low-cost devices.
Not only does Micromax provides reasonably well-made devices at low cost, it also offers features like multi-SIM functionality that makes it even more compelling. Sundar Pichai, the head of Android and Chrome and Apps, too praised Micromax for the kind of service the company is providing.
LapBoot comes with a 1280×720 – 720p display, which is powered by Intel Celeron N2805 processor clocked at 1.4 GHz, and coupled with 2 GB RAM. The device comes with 32GB of storage options onboard, which can be expanded up to 64GB via microSD. It sports a 2-megapixel camera at the front and hosts a humongous 7,400 mAh battery inside it. LapTab supports WiFi and Bluetooth 4.0 for connectivity. Micromax has also catered a range of accessories alongside its tablet.
There have been no words for pricing yet, but coming from Micromax, we anticipate a very competitive price.