Last month, Microsoft hosted Inspire partner conference where it announced new apps and updates available for its Office software. In addition to it, the Redmond giant made series of announcements for Office 365 subscribers that would help them present ideas in more creative and polished ways.
Microsoft Office 365 Update and new announcements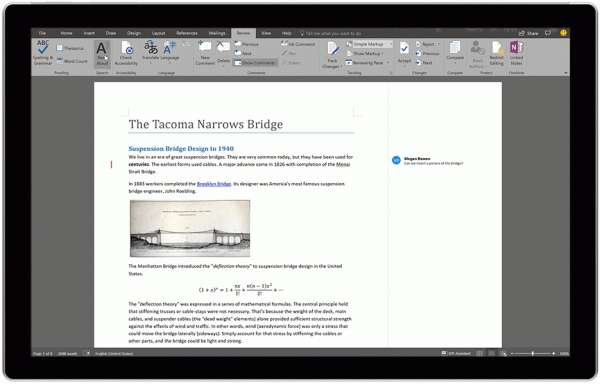 First on the list was Microsoft 365, a new product suite that bundles Office 365 and Windows 10, along with a host of security features. The product was available in 2 packages,
Enterprise
Business
Apart from the above, Microsoft announced new applications for its Business Premium customers. These include Microsoft Connections, Microsoft Listings, and Microsoft Invoicing. All the 3 apps are designed to help Microsoft users.
Office products have also been renovated. For instance, the latest update to widely used Office application – Microsoft Word enables 'Read Aloud' feature. It is visible under the 'Review' tab and when enabled, allows a user to hear any given Word document being read out loud while each word is highlighted simultaneously. Microsoft believes, this helps immensely in improving user's reading skills by enhancing the ability to pronounce words correctly and accurately. It also makes it is easier to recognize and correct errors as soon as they become apparent. Individuals with learning disabilities such as dyslexia should find this feature quite encouraging.
Apart from this, PowerPoint Designer now lets users turn text into timelines by redesigning its content intelligently. It also supports transition effects to create cinematic animations between slides. This helps in rendering life-like experience to any 3 D object.
Finally, there's redesigned Outlook that adds more space for discussions and few enhancements made to Microsoft StaffHub to help workers manage their work day more effectively. The changes allow quick access to company-wide announcements—making it easier to keep everyone in the loop.
You can learn more about the announcements by visiting office.com.