This month, Microsoft 365 seems to be bringing quite a few new additions to the table. Microsoft 365 team has outlined its product roadmap for February 2020 in its recent blog post. These features aim to boost the productivity and overall experience of its users. Here's everything that's new with Microsoft 365 this month.
Microsoft is announcing new ways for Microsoft 365 users to interact with apps and customize productivity experience. Furthermore, users can boost their productivity with changes to the way they can collaborate over a project, among others.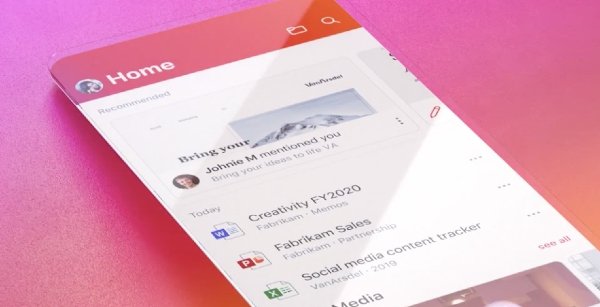 New unified Office app for Android and iOS
You can download the new Office app for Android and iOS. It brings some new capabilities to the table, helping users work on-the-go and boost productivity to some extent.
The new Office app comprises Word, Excel, and PowerPoint into a single, standalone app. Hence, users need not install separate apps on their phone and get distracted. You can do so much more with the new Office app. You can create quick notes, sign PDFs, scan QR codes, and transfer files between devices, among others.
Office 365 gets a bunch of new features
In related news, Microsoft says it's adding a new updated comments feature in PowerPoint starting next month. This update will make things easier for users to discover and add comments. Additionally, you can use @mention notifications.
Similarly, multiple Visio users can now simultaneously create, edit, and comment on drawings using the Visio web.
Microsoft Teams has also received a similar capability. Go to your Teams channel > Click the files tab > Select New > Visio drawing.
New personalizations features have also been added to Word and OneNote apps as well. Microsoft has added a new dictation tool and support for suggestions as well as auto-punctuation. This way, you can easily create content using the updated speech-to-text feature.
OneNote now supports Dark Mode on Android devices and bright new colors. These changes are already rolling out to OneNote for Android users.
Jared Spataro, Corporate Vice President for Microsoft 365 had this to say in his blog post.
"We're working hard to incorporate your feedback and requests—from simple tweaks to new tools—into the Microsoft 365 experience. It's all about building the best productivity service to help you and your organization get more done, and we're committed to making sure your experience only gets better with time."
Last but not least, Microsoft has also started rolling out its new Voice Dictation in Word for the web is rolling out to all Office 365 users.