Year 2015 seems to bring a good start to the software giant Microsoft as the company has acquired an Israeli company in the very first month of the year. Just a day a before launching its latest operating system Windows 10, Microsoft has acquired the text analysis software Equivio.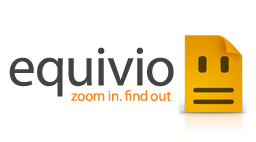 While there was a news in WSJ on October last year about Microsoft's plan to buy Equivio at $200 million, but there is no official word from either of the companies about the acquisition details.
Announcing the year's first acquisition, Rajesh Jha, Corporate VP of Microsoft yesterday said in an official blog post, "We are making this acquisition to help our customers tackle the legal and compliance challenges inherent in managing large quantities of email and documents".
Jha further said that the company will be using the Equivio software to improve information governance capabilities and eDiscovery feature of Office 365.
About Equivio
Equivio is an Israel-based company which provides text analytics solutions for legal discovery processes and compliance. The best-known feature of Equivio is Zoom which organizes the company documents well and transforms the information governance.
Equivio states on its website, ""By joining Microsoft, we will now have the opportunity to help many more customers layer these technologies into their standard operational and business practices".