Microsoft seems to be focusing more on future trends in IT as evident from its upcoming Windows 10 and the Microsoft Holo Lens projects. In a move to secure future for itself, Microsoft is to acquire Revolution Analytics, which is responsible for maintaining the open source R language used by data analysts when handling big data. Since big data is the next big thing along with Internet of Things, the acquisition of Revolution Language will provide it an edge over other query languages in the market.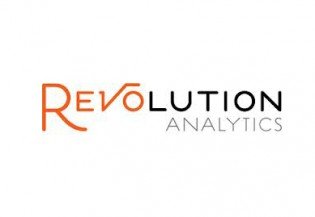 At the time of writing this report, R Language has around 2million users who use it to query data, especially from the stacks of data collected using Apache's Hadoop. Note that at the time of acquisition, the R language was still an open source programming language. It is not clear if Microsoft will keep it open source or whether it will be converted into a patented language thereby disabling others from using the source code of R.
The acquisition will help many customers in storing and querying their data on different Windows platforms, especially Windows Azure. In a blog post, Joseph Sirosh, a Microsoft executive, said that the acquisition will empower enterprises, R software developers, and data scientists to build applications and analytic solutions easily and cost effectively. The statement includes R developers but does not make it clear if they will be individuals or paid employees of Microsoft. Though from the statement, it appears Microsoft will keep it open source though holding a good share like Google has over Android. Other than Azure, Microsoft is working on its own Big Data platform named Cosmos.
"Additionally, we are excited to help foster the open source evolution of R and, particularly, the community of people that drives that evolution. We will continue to support and evolve both open source and commercial distributions of Revolution R across multiple operating systems"
Microsoft said it acquired Revolution Analytics to help more companies use the power of R Language and data science to unlock the potentials of Big Data as much as possible. The chief community officer at Revolution Analytics says that Microsoft is a big user of R Language. He said Microsoft used the R Language to develop the match making abilities of Xbox. He added that R is the favorite tool for Microsoft scientists when it comes to analyze data obtained from Bing and similar departments.