Acquisitions of popular apps is better than writing and launching a new product that may or may not be liked by users. That is what Microsoft is doing exactly. While it has its own calendar services, it seems the company is not satisfied with own app as most people prefer to use apps like Sunrise and even Google Calendar that sends out an SMS as reminder and syncs better than Outlook calendar.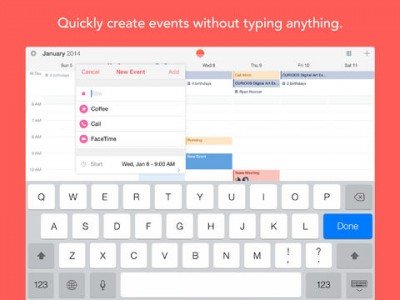 Continuing in its series of acquisitions of products for the most betted operating system, the Windows 10, Microsoft has now planned to acquire Sunrise, a calendar that provides multiple platform support. The deal is said to have finalized at around 100 million Dollars according to Tech Crunch. Sunrise runs on iPhone, iPad, Android, and on Mac. It also has a desktop version. It syncs the tasks, appointments etc so you are good on whatever device you are using.
The current version of Microsoft Calendar, though can be imported to Outlook, it does not sync task lists. Instead of adding this and many other functions that users have been demanding for years (two years since Outlook Calendar was relaunched), Microsoft is making a deal with Sunrise so that it can integrate the latter into its OneDrive as well as Outlook app. The deal will make the Outlook mobile app a must have on all phones – especially for office executives. It won't matter if they are using the app on their iPad, Windows Phone or on Windows 10 desktop.
Sunrise users are agitated as they have concerns over whether Microsoft will continue multi-platform support or make it Windows only. Note that Sunrise already has a good base and hence the cost Microsoft has offered to the makers of Sunrise calendar app.
The acquisition of Sunrise, soon after acquisition of Acompli that was turned into mobile Outlook, and the fact that Microsoft Office with touch functionality is first available for iOS instead of Windows platform, makes it clear that Microsoft wants Microsoft Office suite on all mobile devices, irrespective of the platforms. That will increase Microsoft's share in mobile market, as the Windows Marketplace has been dull so far.