It seems that Microsoft is going to full-fill all the wishes of every segment of their users. One after another there are many updates and enhancement either released or being lined up for release. The Microsoft cloud is offering finest services to the users and is increasing the craze of cloud services among users. Adding a new surprise to the list, Microsoft may launch a Direct Media Playback within their SkyDrive Storage.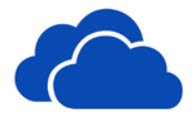 Earlier it was considered merely a rumor that Microsoft is planning to add their own media player in the Microsoft Cloud SkyDrive storage but this rumor didn't stay away from the reality for long as  LiveSide recently has shown extracts of newly written code of SkyDrive storage application services, proves that Microsoft is launching its direct Media Player as new feature for their SkyDrive Cloud Storage.
Earlier this year, Microsoft has announced that their new product NewXbox will have integration with Microsoft SkyDrive Storage, and subsequently it was announced that next year they will launch a NewXbox console for Microsoft SkyDrive Storage. This integration will allow the user to add over 30 million media tracks to your Xbox Music catalog. Users can also access this catalog though Cloud SkyDrive Console of Xbox and can add tracks from other Xbox catalog as well.
There is not yet any official announcement or confirmation by any of the Microsoft sources about launching a separate Media Player for SkyDrive Storage but we will keep their readers posted with the latest updates on this.