Depending on your platform or a device, Skype offers different options and features for its users. The latest version offers even more! It adds background blur in Skype video calls. With this new feature available, Skype users can reduce the distraction of a busy or messy background and get a cleaner, more impactful image.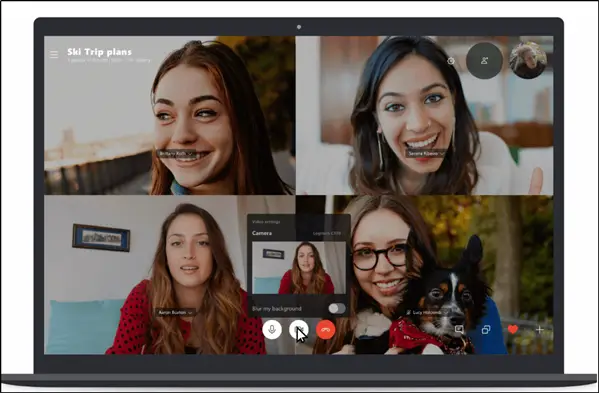 Background Blur feature in Skype
The feature works similar to background blur in Microsoft Teams. It takes the stress out of your video and puts the focus on you! All you have to do is hit the 'Video' icon lying adjacent to 'Speaker' (left) and 'Call' (right) icon and toggle the 'Blur my background' switch.
You can get the same results via 'Skype Settings'. When done, your background will be instantly and subtly blurred, leaving just you as the only focal point.
We've all had those moments: You're about to video call your parents and your laundry is all over the place, or you're about to have a meeting with a potential investor and your business plan is on a whiteboard behind you, or you're being interviewed on live television and your adorable child comes marching into the room. There are plenty of life's moments that can get in the way of you being the focus in every video call—and that's why we're introducing background blur in Skype video calls, mentioned the Skype Blog post.
Background blur feature for Skype is equipped with artificial intelligence (AI). As such, it can detect your hair, hands, and arms, making a call just as relaxed and easy as a regular video call.
I believe, the feature would come to the rescue of individuals who have an untidy room, or someone who does not prefer to give a view of their living area when video chatting.
Skype Background Blur is available for both, Desktops and Mobiles.
Related read: How to blur the background in Microsoft Teams meeting.