With the revamp of Windows 8 for its next iteration Windows 8.1, even Xbox Music will also receive a revamped new update for Windows 8.1. Alex Garden, General Manager for Xbox Music revealed in an official blog post that this new Xbox Music experience will launch by the end of the year with Windows 8.1. It has been designed from the ground up to bring music lovers closer to their favorite experiences, as it is based on user feedback.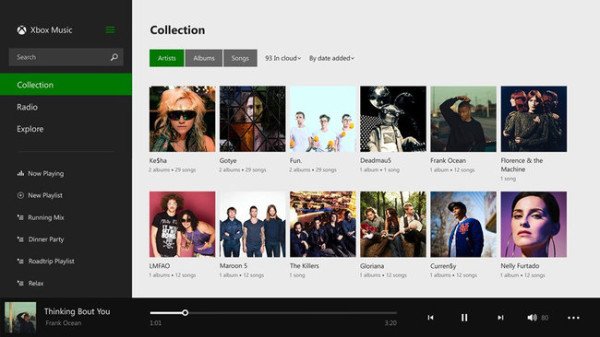 The navigation menu on the left side will offer:
Built-in Search: You'll have faster access to your favorite songs, artists and albums with an in-app "Search" bar.
Improved Collection Management: Simple access to your music starts in the "Collection," where the music that you've saved in the Xbox Music cloud and your local music and will be at the forefront of the app.
Streaming Radio Stations: "Radio" will offer seamless creation of new streaming Internet-radio stations based on artists you like and will give you faster access to your favorite Radio stations that you've already created.
Exploring the Music Store: "Explore" will take you into the Music Store where you can browse millions or songs, artists and albums.
Lists of Playlists: Your custom playlists will be available at a glance to quickly begin playback or make edits, and your playlists will continue to seamlessly sync to your other Xbox Music devices—like Xbox 360 and Windows Phone 8.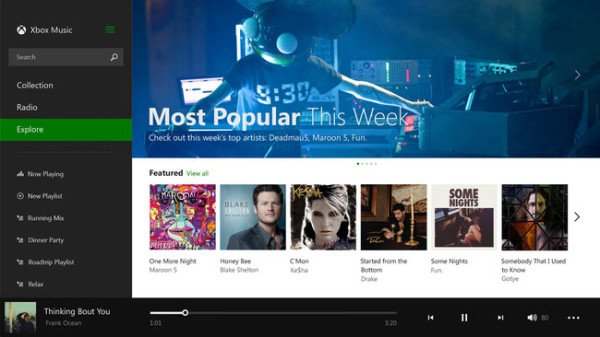 Alex Garden also noted in the blog post:
We're making these new improvements, and more, based on feedback we've received from our customers to continue enhancing the Xbox Music experience—bringing you all the music you love, every way you want it. Here's what doesn't change: Xbox Music is still an all-in-one music service with free music streaming, artist-based Radio, a music store for buying and downloading, and a subscription option for unlimited ad-free music streaming.
Microsoft also showcased Bing Search functionality for Windows 8.1 that will integrate seamlessly with Xbox Music. The Windows Search will make it easier for the users to find musicians, artists, songs, albums, videos, images and much more and will immediately play the selected song from among the results with the Xbox Music app. Microsoft says these are only half of the number of features that will come in the redesigned Xbox Music app.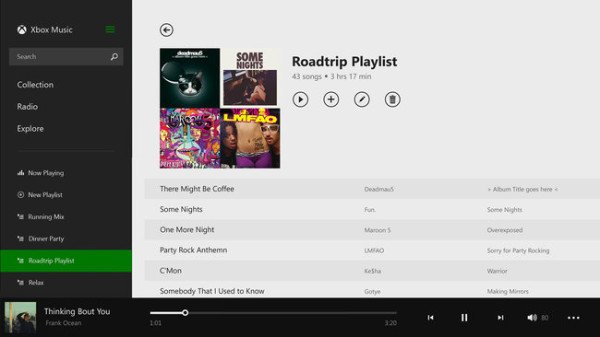 Xbox Music app for Windows 8.1 comes just a few days after Microsoft announced the new features for its Xbox Music on Windows 8 including rebranded streaming Radio feature and 15 free songs without logging in. Windows 8.1 beta users can check out the revamped Xbox Music app and Bing Search integration right away. The redesigned music app will be available in 22 Xbox Music Pass countries on Windows 8.1 across tablets, laptops and PCs.