All the spotlight of the tech world is currently focussed on Artificial Intelligence, This technology is potentially so powerful that it has already begun to change the way we see the world. Digital assistants like Cortana are getting smarter day by day and we are not far from the time when we will see completely autonomous cars on the road. Microsoft has been one of the biggest stakeholders in the AI world. The company has been trying to democratize AI.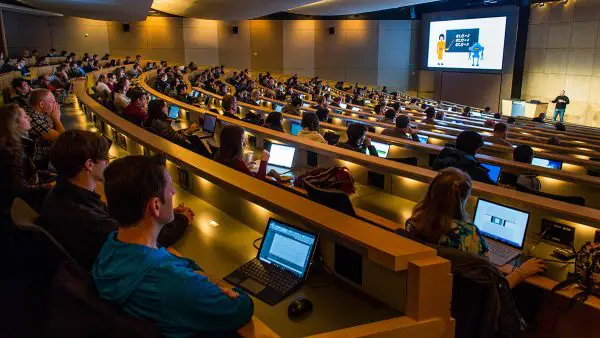 AI training courses from Microsoft
Microsoft has now introduced free Artificial Intelligence training sessions for its employees and is throwing open the same for the general public. The course is titled Microsoft Professional Program in AI and this is open to the public. The program aims at providing job-ready skills and a real-world experience to engineers and other industry specialists who are looking forward to improving their AI skills. Thankfully the program doesn't just stop at AI and Microsoft is also extending the training for data science as well.
The AI School offers training that will help people learn how to use Microsoft Cognitive Services and thus eventually incorporate intelligent algorithms for computer vision, natural language processing, and translation capabilities.
Open to all
As we stated earlier the training is open for all. Microsoft is also offering tailored training to employees based on a specific team and skillset. In fact, the Microsoft AI Residency Program and the Microsoft NERD Artificial Intelligence Program will recruit people to learn AI by pairing them up with researchers, designers, and engineers who are already involved in developing AI solutions.
The Microsoft Professional Program in AI is a project-based semester-style program that provides a competitively selected group of employees with tools, training and mentoring by AI and machine learning experts.
Microsoft Professional Program in AI
This is a three-hour course that is typically aimed at introducing the students to the types of programs and applications that can be developed by using AI. The scope of the training includes interactive bots on websites and bots that are trained to recognize specific voice commands. In total the course is made up of nine skills that take between eight and 16 hours to complete. Other basic concepts like how to use Python programming language to work with data is also included in the course.
The advantages
One of the primal advantages of learning AI is the immense value it brings to your skillset. Since the Microsoft Professional Program in AI is an online certification course it will help you spearhead your career and be relevant in the industry.
You can read more here at microsoft.com.