As the date for launch of most awaited version of Windows OS – Windows 10 draws closer, Microsoft seems quite busy improving its features by rolling out back to back builds. The final release however, is not an easy job taking into account the huge user (1 billion) base Windows has. As such, Microsoft has decided roll-out Windows 10 in phases to help manage the demand and ensure users have a great upgrade experience. Here's Microsoft's plans to upgrade one billion devices.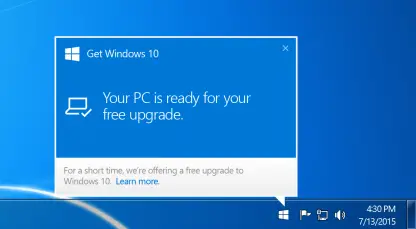 Microsoft's Plans to Upgrade One Billion Devices
When you've got systems that count into the billions to upgrade, things can be difficult and a bit tedious but Microsoft has some solutions up its sleeves.
Windows 10 Pro will be available on July 29, along with Windows 10 Home. Volume licensing customers will be able to download Windows 10 Enterprise and Windows 10 Education on Volume Licensing Service Center (VLSC) starting on August 1.
Users running genuine Retail Windows 7 or Windows 8.x version should notice a Windows icon prompting them to reserve a copy of Windows 10. This icon will be visible to the people who have all the important recent updates installed on their machine. They can check the compatibility of the Windows 10 with their PC if they run on older hardware. Then, users can simply follow the on-screen instructions to reserve it. When done, they should see a "Your PC is ready for your free upgrade" message indicating their PC is qualified to download the major update.
Also, the company is mulling plans to deliver the final version to all of its OEM partners so, they can ship all the new Windows machines with Windows 10 pre-installed. Microsoft will give a build of Windows 10 to its OEM partners so they can start imaging new devices with Windows 10. It requests customer however, to look for this sticker for assurance that its OEM partners have proactively tested a device for compatibility with Windows 10.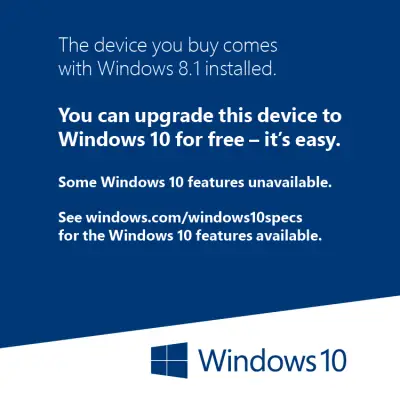 For more information, see this page.