For past many years, the conference was strictly for Microsoft units and partners. They prohibited entry of journalists and competitors at World Partner Conference. They would of course give out press releases after key decisions were taken at the World Partner Conference. That sent out signals that Microsoft was quite uneasy with its competitors.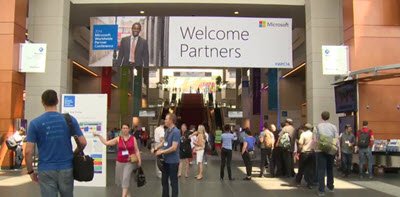 That has changed – under the leadership of Nadella, the new CEO. This year, in 2015, the World Partner Conference hosted by Microsoft may see some of its competitors at the business tables during meetings and press conferences. It seems that the confidence of Microsoft is up as Windows 10 is nearing. The probability of likes of VMware, Oracle, Salesforce and Amazon etc may be present at the conference to know what all Microsoft is planning. The boost in confidence is being attributed to the new operating system at the horizon as well as Microsoft being hailed as future of IoT.
The annual conference hosted by Microsoft reveals updates on its latest projects, initiatives, products and other things – to its partners. Taking clue from these updates, the Microsoft partners (both software and hardware) decide their own strategy. For example, updates on touchscreen operating systems and the extent to which people will want to use touch will allow its hardware partners to create touchscreen devices at affordable costs. Basically, the World Partner Conference hosted by Microsoft makes sure all its partners are in loop with the most important updates from the company.
As said earlier, the rules changed because it seems Microsoft is pretty confident about its new operating system that will cover all the range of devices: from single board processors like Raspberry Pi and Intel Galileo to mobiles, to tablets to laptops and PCs. The company has also changed its strategy in its cloud offerings: 1) Office 365 may see a boost in educational institutions and related businesses; 2) Windows Azure is being used by many more customers as it takes away the worry of basics of whatever the clients are devising using the cloud platform.
Another line of thought indicates that Microsoft is trying to make friends with the competitors and is willing to work with them instead of against them. Whatever be the main reason, competitors may mark the Microsoft's World Partner Conference even if it is just out of curiosity.