This is a great news, especially for the Microsoft developer community. The two giants in the world of Software and applications, Microsoft and Adobe have joined hands. In September last year, Adobe and Microsoft announced their partnership in the Azure Cloud to help businesses transform customer engagement. After this, Microsoft and Adobe partnership brought their first set of joint offerings at Microsoft's Build event earlier this month. During this event, Adobe's CTO, Abhay Parasnis, joined Microsoft's EVP of Cloud and Enterprise, Scott Guthrie, onstage in the keynote to share the details of the partnership with Microsoft's developer community.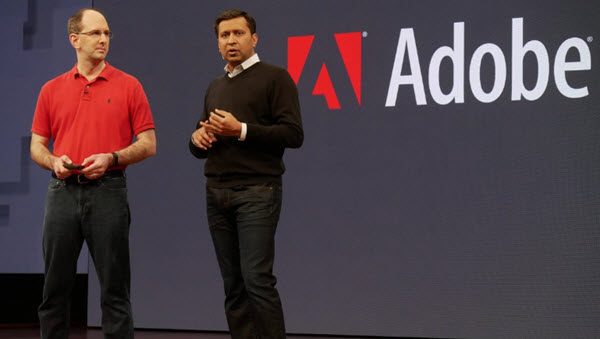 What will Microsoft and Adobe partnership bring
The Microsoft and Adobe partnership has a huge potential for the Microsoft developer community. Both Microsoft and Adobe have built various enterprise applications, and have tremendous knowledge of data science, and machine learning. With the Microsoft and Adobe partnership, the two giants joined hands on a semantic data model. This model has the ability to transform enterprise integration. It is aimed at understanding and driving real-time customer engagement.
The semantic data model will standardize how data is structured. Along with this, it will also speed up the process of gaining insights from massive amounts of data. This will give the developers the opportunities to innovate and deliver new solutions for their customers. This way, the Microsoft and Adobe partnership will also enrich customer experiences.
Not only this, the Microsoft and Adobe partnership will make additions to Microsoft Azure features. Adobe offers Experience Cloud, Creative Cloud, and Document Cloud that uses a huge amount of content and data. On the other hand, Microsoft Azure enables various rich services such as Data Lake and Data Factory. Both these services help developing solutions that can store huge data of any size or shape. Thus, the collaboration of Adobe and Microsoft on this front will help developers making maximum use of Azure's services.
"While we're still in the early stages of our partnership — and so much possibility remains with regard to what could be done (as was shown in the Adobe Creative Cloud and Microsoft Teams' and Adobe Sign and Microsoft Teams' 'technology concept' demos at Build) — we can already point to tangible deliverables in our joint offerings today and those still on the developmental roadmap. We share a lot of joint customers, so it's in both our interests to provide incremental, differentiated value to these customers."
Dave Welch of Adobe mentions on his blog about the Microsoft and Adobe partnership.