Reliance Jio Infocomm Limited (Jio) recently made some big announcements as they move into the Broadband segment with their JIO Fiber Broadband offerings. It includes a free 4K LED TV and 4K Set Top Box. The offer will go Live on Sep 5th, 2019. That said, Microsoft has partnered with Jio with the Microsoft's Azure Platform.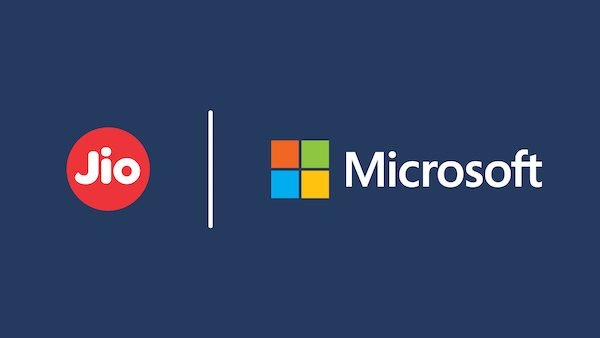 Microsoft & Jio partner for custom solutions on Azure
According to Microsoft, Jio will build new custom solutions on Microsoft Azure for large enterprises who have already benefited from our technology platforms. It will give the opportunity to companies to have access to easy and affordable access to best-in-class technologies like data analytics, AI, cognitive services, blockchain, IoT and edge computing to accelerate India's digital transformation and enable grassroots innovation.
Jio will also leverage Microsoft's speech and language cognitive services for its device ecosystem. It will give them an opportunity to provide support in 13 Indian languages. Jio internal workforce can use the cloud-based Microsoft 365 productivity and collaboration tools. All their non-network applications will also move to the Microsoft Azure cloud platform.
As Reliance Jio Infocomm Limited (Jio) is growing, it's a great opportunity for Microsoft to sell Microsoft products, especially Office 365, and Azure.  The Custom solutions part is interesting as well. I am guessing JIO Cinema will eventually move to Azure Servers for better streaming. The DTH offering means that Jio Cinema is eventually moving from a small mobile screen to 4K screen which will need better support.
Read more about it here on Microsoft.com.