Microsoft, the software giant has always been committed to serve the needs of Youth in communities worldwide. Being a good corporate citizen Microsoft has recently announced a donation of $150,000 to support the "Fuel the Ambition" campaign. The Redmond-based software giant said in a press statement that the company will match the total funds received by the foundation.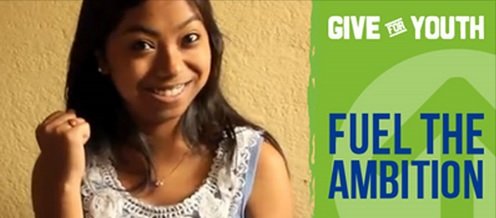 What is the "Fuel the Ambition" campaign about?
"Fuel the Ambition" campaign is the latest microproject by 'Give For Youth' and is jointly formed by GlobalGiving Foundation and Microsoft. This program is specifically designed to challenge corporate citizens and individuals to donate for noble projects like the American Foundation for Children with AIDS, Students for the Exploration and Development of Space,  Junior Achievement of New England, Network for Teaching Entrepreneurship and much more.
Microsoft will also be awarding a prize of $10,000, $5,000 and $2,500 to the three organizations securing the most unique donors respectively.
The company has also announced a special prize money for the Champion Donors, who inspire other companies to donate for the "Fuel For Ambition". The top three Champion Donors will receive the prize money of $1000, $500 and $250 respectively.
Microsoft will track the Champion Donors via unique referral links found on the donor's receipt. Donors have to use the unique referral links to get eligible for the Champion Prize.
Join "Fuel the Ambition" and donate for your favourite program. Microsoft will match your funds for donations until June 18 for all youth projects.