Microsoft has organized a training and certification program for IT professionals, dubbed 'Circle of Experts'. The program has been launched in an effort to help IT professionals update their knowledge as their profession is fast, ever-changing and requires enhancing skills.
Apart from enhancing skills, the new initiative by Microsoft would also help the IT workers gain expertise in Windows Server 2012. As you may know, Windows Server 2012 provides businesses and service providers a scalable and most dynamic platform that allows IT to quickly respond to business needs and in the most efficient way possible.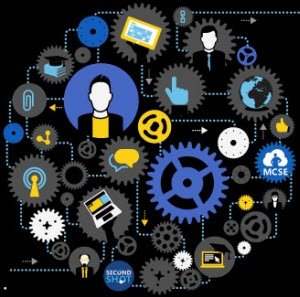 Microsoft Circle of Experts
To be a part of the experts group you have to complete few simple steps. First off, you have to complete the 9 Windows Server 2012 Training Courses with Microsoft Virtual Academy. The very first course is designed to provide you with the key details of Windows Server 2012. The seven modules in this course, through video and whitepaper, provide details of the new capabilities, features, and solutions built into the product.
After completion of this course, you can dive deeper into Windows Server 2012 through additional Microsoft Virtual Academy (MVA) courses dedicated to each topic introduced in this "Technical Overview."
Upon completion of all of the 9 courses on Windows Server 2012, you get better understanding of how Windows Server 2012 actually works, delivers the power of many servers and enables the modern workstyle.
Then, if you're already a Microsoft Certified IT Professional (MCITP), check what Certification you need to complete. If not, check which exams you should appear for completing the training. When done with your trainings and certifications, simply email a screen grab of your courses taken along with your MCP Transcript to [email protected] by March 15th, 2013.
That's it! if you become one of the members of the Circle of Experts, you'll get an email confirmation from Microsoft, latest by April 1st, 2013. What's more? The winner gets a chance to win a free trip to the USA for TechEd North America in June 2013*.
So, there is knowledge, recognition, fun and even reward. Become part of Microsoft's one of the most recognized certification programs in the world, today!
Get more details at Microsoft.