Microsoft today officially announced its plan extend the sales of it's tablet device, the Surface RT, to other retail outlets. Currently, the Surface is only available online and in Microsoft Store outlets. Production of the tablet has also been increased due to public demand. Microsoft has stated that the tablets should be available at other retailers by mid-December, which should be any time now.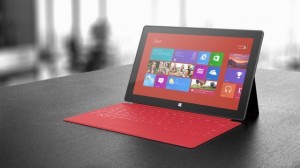 Some temporary holiday Microsoft Store locations will also be made permanent locations due to their popularity and demand. Consumers will now be able to purchase Surface in other retails stores in the United States and Australia, by mid-December. The availability will be gradually rolled out to other countries in the coming months. In addition to these new stores, the company has also announced the extension of the Microsoft holiday stores, including the transition of several of the stores into permanent Microsoft retail outlets.
"The public reaction to Surface has been exciting to see. We've increased production and are expanding the ways in which customers can interact with, experience and purchase Surface," said Panos Panay, General Manager, Microsoft Surface.
Surface will continue to be available for purchase at all Microsoft retail stores in the United States and Canada and online in Australia, Canada, China, France, Germany, the United Kingdom and the United States.