Microsoft has been at the forefront of the AI revolution. Apart from designing a handful of AI-powered apps, Microsoft has also been implementing the technology in its core products. As we spoke earlier, Microsoft is helping democratize the AI. The latest news is that Microsoft is gearing up to include Artificial Intelligence in its Office 365.
The new Office 365 AI integration will help the developers, and the organizations make use of the machine learning and AI capabilities to increase their efficiency. As of now, the AI integration is already helping more than 120 million commercial Office 365 users to discover insights from data, leverage organizational knowledge.
Richer Insights with the AI (in Preview)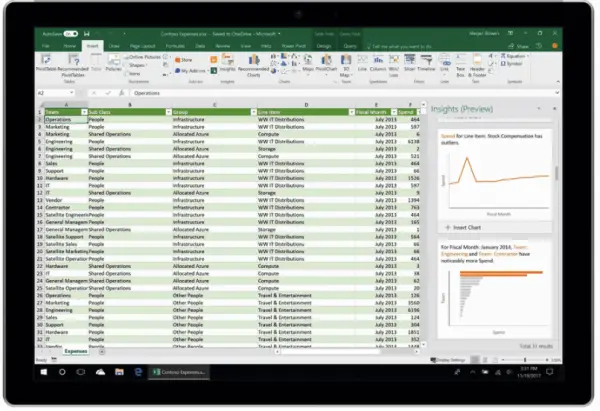 The Office 365 users often rely on the tools for complex computation and also data crunching. They also make use of tools like Flash Fill and advanced data transformation to make sense of their data. The new Insights in Excel will automatically highlight patterns, and it also makes it easier for the organizations to analyze their data. Furthermore, the insight helps with outliers, intuitive visualizations and also provides a new perspective on data. The new Insight feature will be rolled out for preview to Office insiders later this month.
Microsoft Word Acronym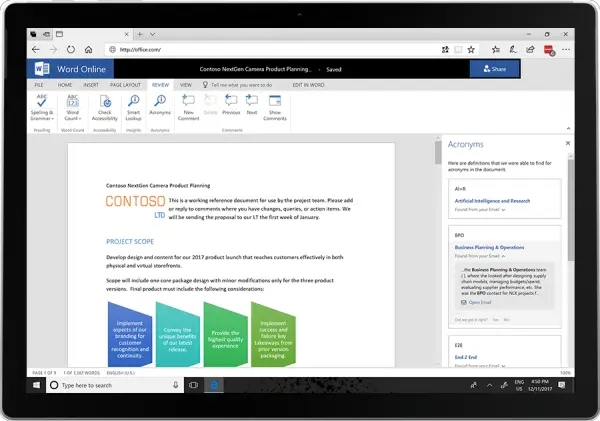 Microsoft has also used the AI magic to better their Word offering. The new Acronym feature is powered by machine learning and is deployed to help deduce short handwritings. Most of the workplaces use shorthand, and the Acronym can convert the same into usual text by using machine learning. Behind the scenes, the Acronym feature will make use of Microsoft Graph in order to find out the definitions of the terms that have already been used in emails and documents.
Text Detection for images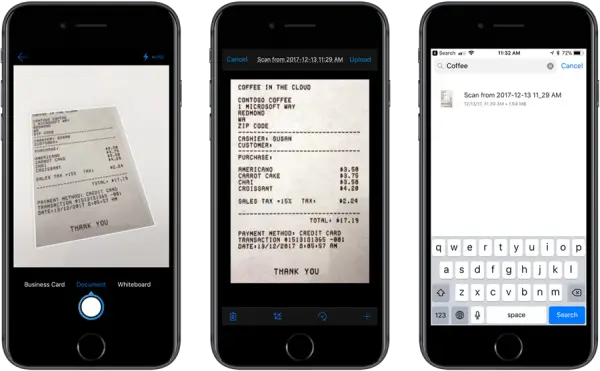 At the beginning of this year, Microsoft had introduced a new text detection feature for the Sharepoint and the OneDrive. With this feature one could simply scan an image and the program would detect the text automatically. The best use cases are when one wants to scan receipts, business cards and convert notes to digital format. The best part, however, is when one can search for the image by querying the text in the image as the search term. Microsoft Office 365 users will be getting the image search feature by the end of December.