Lovers of Noia Lumia have one more reason to smile. Microsoft has announced 3 new models, namely Lumia 830, Lumia 730 and Lumia 735. Out of these, Microsoft calls Lumia 830 the "affordable flagship", while Lumia 730 and Lumia 735 are set to woo the selfie-loving crowd. Microsoft mentioned that all these three Lumia handsets are budget-friendly and hence will be popular in the market.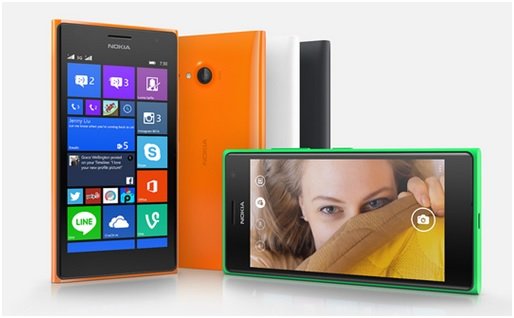 The Lumia handsets were uncovered by Microsoft VP Chris Weber at the IFA trade show. He mentioned that the handsets are,
"…on par with its flagship equivalents from Samsung and Apple. Our goal is to call out Apple and Samsung in terms of the premium they're charging."
Nokia Lumia 730 has dual SIM slots. And as mentioned by Nokia, the handset is "designed for the greatest selfie experience." The handset is geared with 6.7 MP main camera and full HD 5 MP wide angle second camera. Due to such high definition front camera, Nokia Lumia 730 will prove to be excellent for selfies. Besides, the secondary camera can be used for other functions such as Video call, Still image capture, Video recording. Since it is a Windows mobile, the handset supports all Microsoft Office formats including Word, PowerPoint, Excel as well as PDF and OneNote.
You can check out other features and specifications of Nokia Lumia 730 on the website.
On the other hand, Nokia Lumia 830 is designed to offer quick sharing, easy syncing and 'PureView' imaging. The website mentions the specialty of this handset as,
"The Lumia 830 is built for life on the move. Take amazing pictures with the PureView camera, sync your digital life with OneDrive and share special moments on your favourite social network – it's the perfect phone for people that enjoy being connected."
Check out the Nokia website for more information on Nokia Lumia 830 and Lumia 730.