Microsoft now has made its Office 365 Connectors available for their customers. Announced back in November 2015, Office 365 Connectors deliver relevant content and updates from various apps straight to your Office 365 Groups.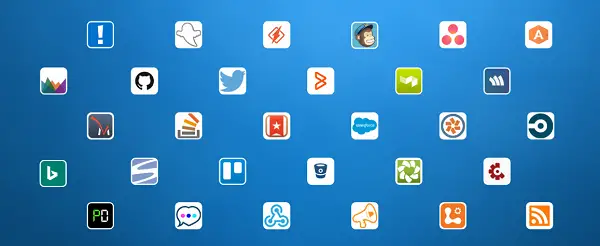 Office 365 Connectors
As posted by the official Office blog,
"Whether you are tracking a Twitter feed, managing a project with Trello or watching the latest news headlines with Bing—Office 365 Connectors surfaces all the information you care about in the Office 365 Groups shared inbox, so you can easily collaborate with others and interact with the updates as they happen.
Office 365 Groups is basically a new feature which enables work teams to come together and form particular project teams to work along. It lets users establish a team with a specific set of permissions across various Office 365 apps.
Office 365 Connectors work with Office 365 Groups thereby allowing the users to set up a new group which further creates a new share inbox along with apps like the notebook, files, and calendar automatically. With its availability to public, any group member can now add Office Connectors in the group and use it to share required information with other group members via shared inbox.
As announced by Microsoft, more than 50 Office 365 Connectors are available today for public use. Some major applications include Trello, Twitter, Wunderlist, Salesforce, GitHub, Zendesk and Visual Studio Team, MailChimp, Stack Overflow, Asana, UserVoice and Aha. Team Microsoft is working with many other partners to enable more Office 365 Connectors and increase the productivity.
Office 365 Connectors, for now, are available for First Release customers and it will be rolled out for general users very soon. So, if you are a first release customer, you can add Office 365 Connector in your Office 365 Group. Navigate to your Groups and click on Connectors, find the Connector you like and click on Add. You can further set up the connector by following the given instructions.
Watch the video below to get more information on Office 365 Connectors and their usage.
Learn more about Office 365 Connectors here.