Microsoft has announced the availability of the Surface Hub 2S. The Microsoft Surface Hub 2S has a 50.5-inch display that comes with a 4K+ resolution and a 3:2 aspect ratio. With thinner bezels, the device comes with a better screen to body ratio. Other integrated devices are 4K Cameras, integrated speakers and far-field mic arrays. The software runs the existing Surface Hub software experience.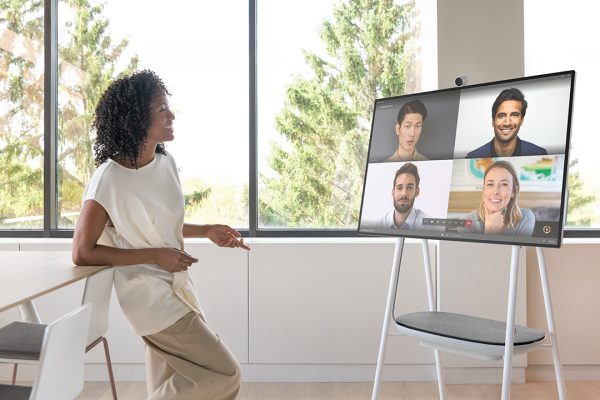 Microsoft Surface Hub 2S will be available starting June
It is powered by an Intel 8th Generation Core i5 processor with a DDR4 RAM of 8 GB and an SSD of 128 GB. The new 4K+ display is 60% thinner than the previous version of Surface Hub.
The GPU is the Intel UHD 620. There also exists an 85-inch variant of the Surface Hub 2S. That large variant will be coming sometime in 2020.
Microsoft has partnered with Steelcase to build a stand for the new Surface Hub 2S. This stand will comprise of the APC Charge Mobile Battery. This new stand is called as Steelcase Roam Mobile Stand which makes it easier for the device to be taken from meeting to meeting.
The best thing is that, if you just want the display you can do it too. Later this year, Microsoft will be making a Surface Hub 2 Display. This will be just the display part without computing power. If you want to use it as a Television or an extended display, you can get it then.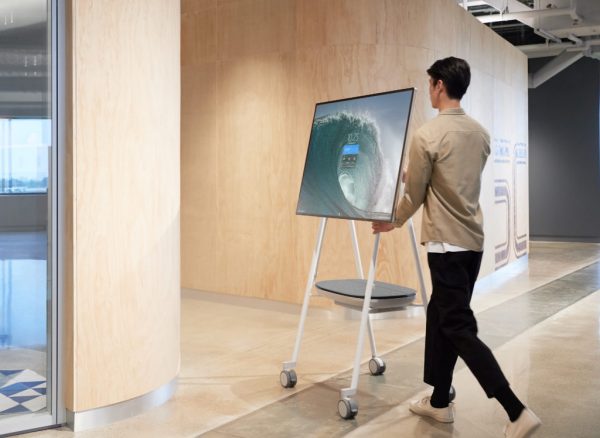 As already announced, the Surface Hub 2S customers will be able to upgrade to the Surface Hub 2X experience using a processor cartridge accessory. It will deliver better hardware performance and new software experiences like software experiences and more.
The 50-inch variant of the Surface Hub 2S will be available at $8,999.99 whereas the 84-inch variant of the Surface Hub 2S that comes with the Intel Core i7 will be available at $19,999.
You can learn more about this announcement here.