Despite facing gender-based discrimination earlier, women all around the world have achieved great progress and made some invaluable contributions in diverse fields. Noticing this, and the growing trend of women leading expeditions in the world and technology, Microsoft has taken up a project to mentor them. The software-giant will send up to 10 college students to world's largest gathering of women in computing – Grace Hopper Celebration.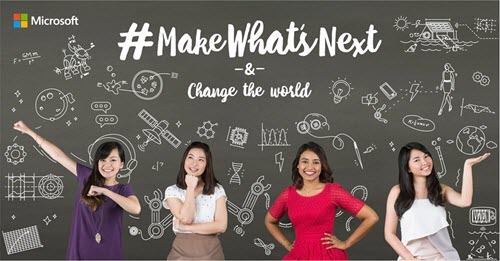 Windows Insider Women in Computing Award
Interested students can apply for the Windows Insider Women in Computing Award to earn a chance of joining the world's largest gathering of women in Houston, Texas for career mentoring, networking, and inspiring discussion. The trip will be completely sponsored by Microsoft (includes airfare, lodging, and meals for up to ten winners) followed by a post-event program at Microsoft Headquarters in Redmond, Washington.
Please note that Students who currently have employment offers (2018-2019) from Microsoft are not eligible for attending this event.
The award is open to all women currently in the process of completing a university computer science or related degree program. Entrants must be currently enrolled in an accredited degree-granting institution to qualify for the award (first-year college students through post-doc students are eligible), mentions the Windows Insider page.
All the applicants need to do is submit a short video along with a brief description in writing about their journey pursuing computer science and their vision for the future. The submitted application will be judged on the following,
Fit to Contest Theme
Creativity
Quality of submission
The last date for the submission of entries by the students is August 22, 2018. The Contest starts at 7:01 p.m. Pacific Time (PT) on July 24, 2018, and ends at 11:59 p.m. PT on August 22, 2018 ("Entry Period").