For years, Microsoft has launched on-demand features through Windows Updates to Windows 10. However, IT administrators and device managers in business environments have complained about the lack of control. Addressing this issue, Microsoft has launched a new deployment service for Windows Updates for businesses.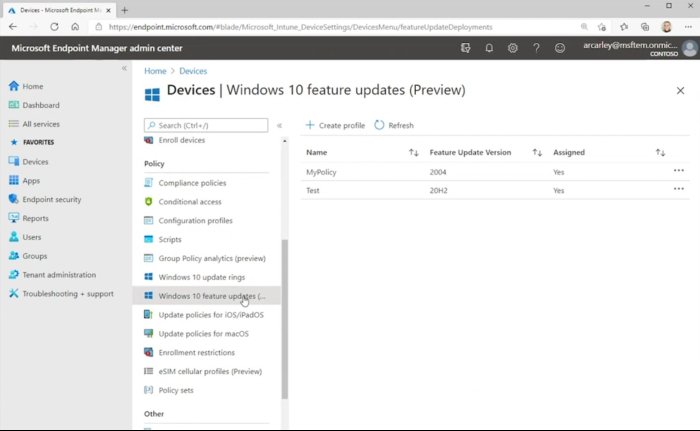 Windows 10 Business Deployment Service
This cloud-based service will help IT admins and device managers in various aspects regarding Windows Updates. Most importantly, an IT admin can use the deployment service to approve, schedule, and monitor the rolling out of Windows Updates to Windows 10 devices on the network.
"This new service empowers IT professionals to meet the business goals of their organizations and requirements of their end users no matter where a device resides on the planet—be it in the office, at home, or on the road," Microsoft said.
According to the official release, Microsoft has built this deployment service with four core objectives. First, the system offers maximum controls to the IT department. The IT admin can now choose between Windows Updates, feature updates, quality updates, firmware, and drivers. This method will be more effective than mass-approving updates and making changes later.
Microsoft adds that the system is easy to adopt and stays responsive to change. An admin can use Microsoft Endpoint Manager to control the system properly. Since the feature works over the cloud, there is a good amount of flexibility. Users will find it easy to make new changes whenever available on the cloud deployment system.
The new deployment system also brings a few new features to the system. For instance, admins can easily stage deployments based on different schedules. There are also options to interfere with the existing Update for Business policies and make amends.
On top of these, Microsoft Machine Language systems will take the necessary steps to prevent Windows Update installations on devices that could have security/performance impact. The system also makes it easy to take care of driver and firmware updates at the network level and individual-system level in a network.
Finally, the new deployment service is compliant with popular protocols like ISO 27001, HiTRUST, and SOC II. The company says that the preview version of the deployment service will roll out to Windows Enterprise customers by the Q2 of 2021. Microsoft has also integrated the new service with Microsoft Graph APIs and Azure AD, among other benefits.