Students currently pursuing an academic course and looking to upgrade to Windows 8 have lady luck on their side as Microsoft announced a new Windows 8 student offer which will allow them to upgrade to Windows 8 Pro edition for just $69.99!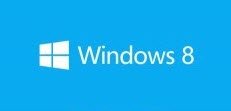 Starting from 1st February and until 19th March 2013, students can avail this huge discount on a Windows 8 purchase against the usual retail price of $119. General consumers will however have to pay the full retail price if they chose to purchase Windows 8 for their system.
The Windows 8 student offer can be redeemed online via Microsoft Stores and will be available in 49 additional countries. According to Microsoft,
For students, Windows 8 offers the best for work and play and with the new Start screen that makes it super easy to organize, access and find what matters most to you. With Windows 8, students can download apps from the Windows Store like Microsoft OneNote or Evernote for taking notes in class or Skype to stay connected with friends and family.
In order to be eligible for this offer, students need to have a valid e-mail address through a qualifying education or institution and a PC that currently runs a genuine copy of Windows XP (XP3), Windows Vista or Windows 7. Through this offer, a limited number of only 5 copies can be availed in a 12 month period.
For list of the available countries, check the official post.