Microsoft today announced support for the Cherokee language in Windows 8. This move comes as a part of the Microsoft Local Language Program.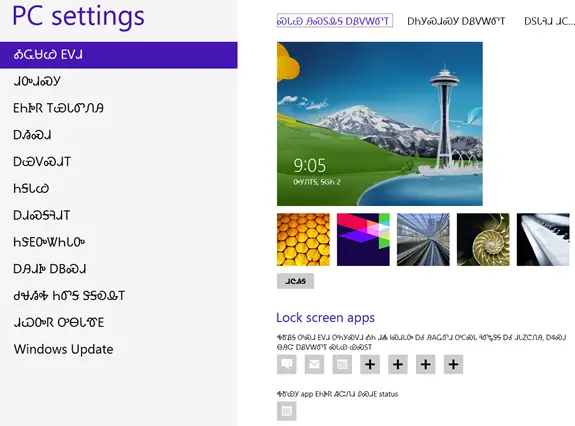 When your speaker base is shrinking and your culture as you know it will be lost forever, what do you do? The Cherokee Nation is no stranger to the concept of language preservation. They have been a leader and exemplary example to all. The journey began over three years ago and as a result, we are pleased to provide a Language Interface Pack (LIP) for Windows in the Cherokee Language. This LIP translates and displays most of the commonly used user interface of Windows into Cherokee, said Microsoft.
To add the Cherokee Language to your copy of Windows 8, navigate to Control Panel\All Control Panel Items\Language\Add languages, select Cherokee and click on Add. More on that here.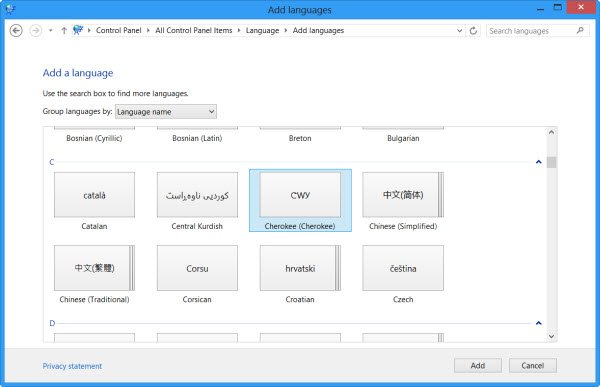 The Cherokee Nation has been very active in taking steps to preserve their language and culture. It was just last month that Google with their help had added Cherokee as the 57th language to Gmail. A Cherokee version of iOS was released around two years back – again with the help of Cherokee Nation.