One factor that makes people decide between Microsoft Xbox and Sony PlayStation is the library of games the consoles offer. This is why both companies go to lengths to include exclusive games on their consoles. It seems Microsoft has bigger plans to bust the competition in 2021, though.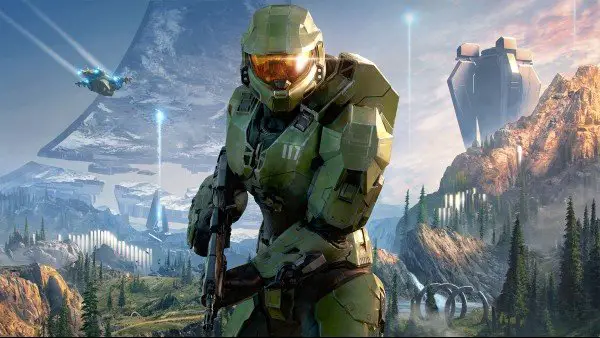 Xbox games for 2021
Microsoft has announced all the big Xbox-exclusive titles that are coming to the console in 2021. These titles belong to various categories, including Action, Adventure, First-person Shooter, RPG, Racing, and Simulation. Microsoft is also bringing titles from some franchisees back to the library.
In its blog post, Xbox said:
"2021 will be a fantastic year to be an Xbox fan. The Xbox Series X and Xbox Series S have launched, so we're officially going full steam ahead into the next generation of gaming. Catch ya later, 2020!"
The list starts with Adios, a cinematic first-person title that revolves around making decisions and a few characters. Similarly, The Artful Escape from Annapurna Interactive is an interactive yet spiritual journey of Francis Vendetti, the protagonist. However, this title brings a mixture of action and adventure to the plot, by the way.
In the first-person shooter genre, you have titles like CrossfireX, a popular PC title coming to the Xbox console, and ExoMecha, which brings an online competitive FPS game set in a newly-discovered planet.
Some of the other titles Microsoft has mentioned on the blog post are The Ascent, The Big Con, Exo One, The Last Stop, Lake, Psychonauts 2, RPG Time, Sable, Scorn, Shredders, Tunic, Unexplored 2: The Wayfarer's Legacy, Twelve Minutes, Song of Iron, and She Dreams Elsewhere.
Microsoft is eager to be welcoming a new version of Halo — Halo Infinite, which claims to be one of the most ambitious games from the franchise yet.
Along with these, the second and third quarters of 2021 would see the launch of rich updates for Microsoft Flight Simulator and a few titles from the Yakuza Remastered Collection. Most of these games make the best use of the Xbox Game Pass as well.
Such an impressive list of console-exclusive games will increase the number of people who opt for Xbox over PlayStation. Having said that, we cannot ignore Sony's efforts to step up the game by including a variety of promotions and other offers.