Microsoft Antimalware developed for Azure Cloud Services and Virtual Machines is available to Azure customers only. However, Microsoft has decided to make this antimalware free, as announced recently at TechEd Europe.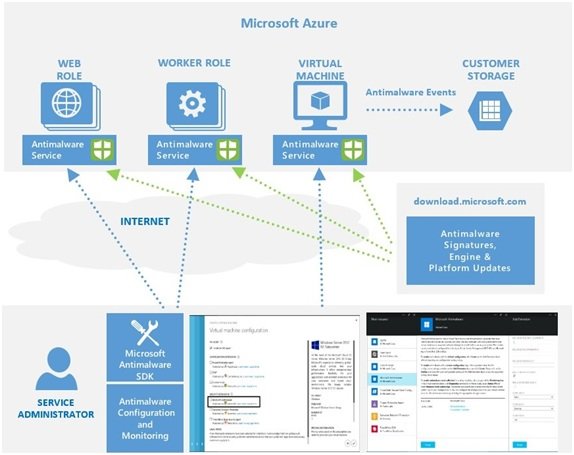 This antimalware provides real time protection against latest threats. Besides this, the antimalware also provides a collection of antimalware events as well as on-demand scheduled scanning via Azure Diagnostics. For all this, there are no additional charges to the users.
In the solution overview, Microsoft mentions the features of this antimalware,
"The Microsoft Antimalware capability in Azure is a single-agent solution built on the same platform as Microsoft Security Essentials [MSE], Microsoft Forefront Endpoint Protection, Microsoft System Center Endpoint Protection, Windows Intune, and Windows Defender for Windows 8.0 and higher. It is designed to run in the background without human intervention. You can deploy protection and monitoring based on the needs of your application workloads to enable real-time protection, scheduled scanning, malware remediation, protection updates, and active protection and enable antimalware event collection to your storage account for insight into the antimalware service health."
Pre-requisites for Microsoft antimalware for Azure
Microsoft mentions the pre-requisites for having the antimalware for Azure Cloud Services and Virtual Machines.
Microsoft Azure Subscription account: First of all, users need to have a valid and active Azure subscription account to use the Microsoft antimalware for Azure.
Operating Systems: Microsoft mentions that the antimalware solution is supported on Windows Server 2008 R2, Windows Server 2012, and Windows Server 2012 R2 operating system families. However, it is not supported on the Windows Server 2008 operating system
VM Agent: The VM agent is required to this antimalware to run on the virtual machine
Microsoft Azure PowerShell SDK Tools: Users must have installed the latest Azure PowerShell SDK tools to access the Microsoft Antimalware PowerShell cmdlets
Azure Storage Account: Finally, the Azure storage account is required to enable the antimalware.
You can read more about the Antimalware for Azure Cloud Services and Virtual Machines and how it works on the blog post by Microsoft.