Your data stored in Microsoft Azure will be more secure now. Microsoft today has passed the first international standard ISO/IEC 27018 for cloud privacy. ISO/IEC 27018 is an international standard developed by the International Organization for Standardization (ISO) which gives an international approach to protection of personal data stored in the cloud.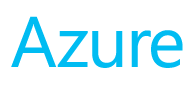 ISO 27018 certification provides several important security safeguards and verifies that your personal data stored in the Microsoft Azure is protected in many ways which include-
You have a complete control over your data
You will decide what happens with your data.
A strong security protection is provided for your data.
Your data won't be used for advertising.
Furthermore, being an enterprise customer, you will be informed by the company if the government requests for your data.
Announcing the latest certification, General Counsel & Executive Vice President, Legal and Corporate Affairs, Microsoft posted in the official blog,
"As we've said before, customers will only use services that they trust. The validation that we've adopted this standard is further evidence of our commitment to protect the privacy of our customers online. With the Microsoft Cloud, you're in control."
Along with ISO/IEC 27018 certification, the British Standards Institute (BSI) has also verified that Microsoft Office 365 and Dynamics CRM Online are compliant with the international standard for privacy and security in the public cloud and similarly Microsoft Intune has been certified compliant by Bureau Veritas.