In a recent announcement, Microsoft Azure announced the general availability of Azure Advisor, Azure Resource Health, and Azure Monitor. All of the above are now generally available to provide users a more robust monitoring and alerting capabilities.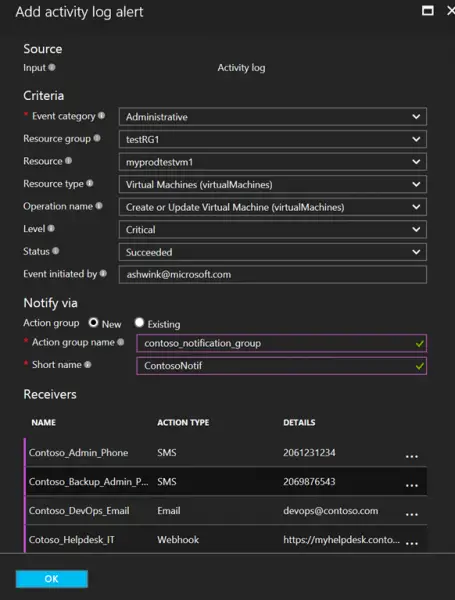 Microsoft Azure Services Out Of Preview Stage
Azure Advisor can offer personalized recommendations and guiding you through the best practices to help you optimize your Azure resources. This, in turn, helps Azure Resources diagnose and get support in an event of misfortune or a failure. It will inform you about the current and past health status of your resources and help you mitigate issues. Resource health also provides technical support when you need help with Azure service issues.
Today we are excited to announce the general availability of Azure Monitor, Microsoft's built-in platform monitoring service for Azure. As you create your workloads in Azure the essential monitoring capabilities are available without any need for manual configuration or purchase of additional tools, enabling a seamless movement to the cloud. Azure Monitor provides you all the vital monitoring telemetry including platform- and service-level metrics and logs, gives you the ability to configure alerts to take intelligent actions on that data, and empowers you to unlock deeper insights and analytics on top of the telemetry through seamless integration with your preferred advanced monitoring solutions. Azure monitor comes with REST APIs, Resource Manager templates, PowerShell cmdlets and Azure CLI support, enabling flexibility in how you consume and configure monitoring capabilities, writes Ashwin Kamath, principal program manager, Azure Monitor, in a post on the Microsoft Azure Blog.
Azure Monitor, as the name implies, offers a dashboard capable of displaying real-time data related to the customer's cloud environment. In addition to providing diagnostics, it integrates well with email, SMS, and other APIs that can notify administrators about unforeseen outcomes like failures and other issues.
For more information, visit Microsoft Blog.