Money doesn't always buy happiness, job satisfaction is important too. An office that has a family feel in terms of workplace culture with immense facilities on site for employees can be rightly recognized as 'Great Place to Work'. For the first time in 15 years, the status has been accorded to Microsoft.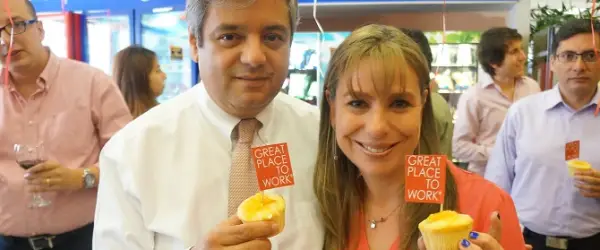 Microsoft is a Great Place to Work
The title – Great Place to Work was suffixed to the software giant by Global Randstad Award. The firm named Microsoft as the most attractive global employer of 2015. It conducts independent survey worldwide into employer branding and reveals important reasons why a company is considered or viewed as the most attractive employer.
It's often found, employees leave their employer due to a limited career path. People who consider to leave in the next 12 months mostly do so owing to the dissatisfaction with compensation. The prime reason being the lack of a good work-life balance.
The recent shakeups and achievement by Microsoft is a sign that the new CEO Satya Nadella is indeed making a significant difference in the way the software giant now treats customers and employees alike. Randstand disclosed salary and benefits, long-term job security, and a pleasant working atmosphere were Microsoft's secret weapons to win it the valuable award.
Randstad CEO Jacques van den Broek commented: "Congratulations to Microsoft: for the first time in the 15-year history of the Randstad Award, the winner scores #1 on all drivers of choice of potential job seekers! That is quite remarkable, considering the fierce competition of employers in finding and retaining talent, and IT professionals in particular."
Last year, Google had secured the leading position. As of now, Microsoft seems to have greatly improved its image across the world.