Last month, Microsoft started airing television commercials for its latest OS – Windows 8. Now, the software giant has started airing its first commercials for Windows Phone 8.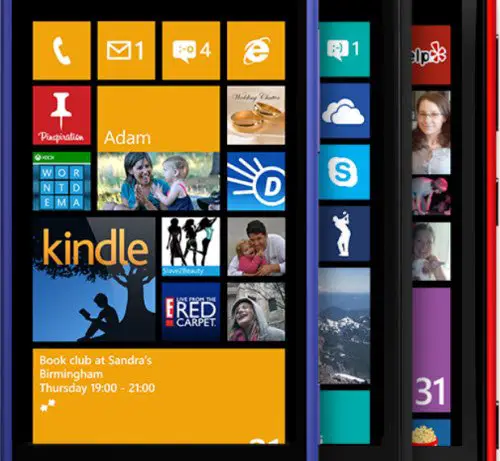 The first TV commercial on Windows Phone 8 will be a 1 minute 3 second long clip that will kick-off during today's NFL Football event. Microsoft showed off the advertisement at the time of Windows Phone 8 press conferences in late October.
The commercial will focus more on the Live Tiles feature of the mobile operating system. It will also feature numerous people of every stripe and color talking about how their Windows phone is their own. The ad emphasizes greatly on the newly created Windows Smartphone phrase – 'Reinvented around you'.
The new Windows Phone is the only phone with Live Tiles, designed to keep you closer to what matters most. Pin your favorite people, apps and more. Arrange your Start screen just how you want it and see everything that's going on, as it happens. Only Windows Phone has Live Apps— a delightful innovation that makes apps easy to use and more amazing than ever. They bring the information you want right to your Start screen. Windows Phone is the smart phone built not for all of us, but for each of us. It's the smartphone reinvented around you, says Microsoft.
Meanwhile, Microsoft officials have not commented on the advertising budget apportioned to drive Windows Phone 8 adoption. Also there is no information available with us as to what will be the size of the marketing.
In the past, Microsoft hasn't had much success with the advertising campaigns. We hope this time, the company succeeds in raising interest from those looking for something new. We all know Windows Phone 8 is already available but the big advertising campaign is yet to start.
http://youtu.be/a4Z1IqQbfxA
What's your take? Do share you views in the comments section below.