Microsoft is trying to do almost everything to increase its Windows Phone market share. As of now, Android has a command in the mobile phone market share, especially in the eastern and middle-eastern part of the world. On an average, Android runs on 79% of all the smartphones in the world while Microsoft Windows phone is just 3%. The remaining market share is iOS and a few other insignificant operating systems such as the Firefox phone etc.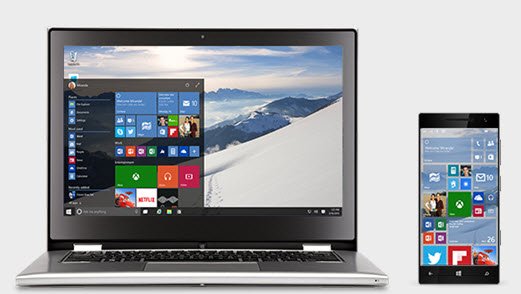 It has been partnering with the local vendors of certain regions such as India and China to increase its presence in these regions. According to Vineet Durani, the Director – Windows Business Group at Microsoft India, the results of such partnerships have been disappointing. Microsoft has already tied up with Micromax, Lava, iBall and Celkon in India and there are Windows phone available at comparatively cheaper rates at the moment. Still, the market has not tilted in favor of Windows Phone.
The main reason behind Vineet Durani not seeing any profitable reasons with local partnerships is that it has not been much time since Microsoft tied up with the local vendors. It needs some time for the word to get out in absence of a proper advertising campaign.
In addition, the operating system (8.1) does not provide the range of apps that an iOS or Android would provide. Most of the consumers still think that a Windows Phone means paying more for getting less. There is a need for aggressive campaigning as the western world has seen. This is lacking in countries such as India where people buy based more on instincts and salesmen's references rather than on depending on their brains. And the advertising campaign should be from Microsoft for Windows Phones – instead of regular brands showcasing their products which are mixed with Android and other operating systems. There should be cross promotions at the least.
Vineet goes on to say that they are now betting on Windows 10 to increase the marketshare of Windows Phone. Windows 10, he says, is a unified operating system that will run on different types of devices and hence will keep users synced all the time. While it is true, counting on brand alone will not be enough. Maybe Vineet and I know that Windows phones allow syncing and that I can turn off my PC and pick up a Windows phone to start working where I left on the PC but the general consumer base has to be educated. East Asia is not a place where you will see people handling all their stuff on phones. You have to tell them they can. That has not happened on part of Microsoft so far.
While low budget phones such as Celkon etc are providing Windows phone, they are not supported by the range of apps they should have been properly. Vineet too agrees on this point. He says there are not enough games in the marketplace for Windows phone. He agrees it is a challenge in terms of assuring their availability on Windows phones.
Cutting it short, there are two regions where Microsoft has to improve before it can improve the marketshare of Windows Phone. One is a good advertising strategy and second one, the most important, availability of more apps for Windows phone. Universal apps will help as Windows 10 will be able to handle them but who is going tell the local customers?
Windows 10 will be a free upgrade somewhere in the month of August or September 2015. Until then, we can just keep our fingers crossed hoping the better to happen on its own.