Last year Microsoft had announced Microsoft Bookings, a seamless and easy way for the small businesses to schedule and manage the appointment with their customers. The service was made available in the U.S and Canada. Microsoft has now extended the Microsoft Bookings globally and has rolled out the service to Office 365 Business Premium subscribers and has also incorporated several new features to Bookings.
Microsoft Bookings gets new scheduling features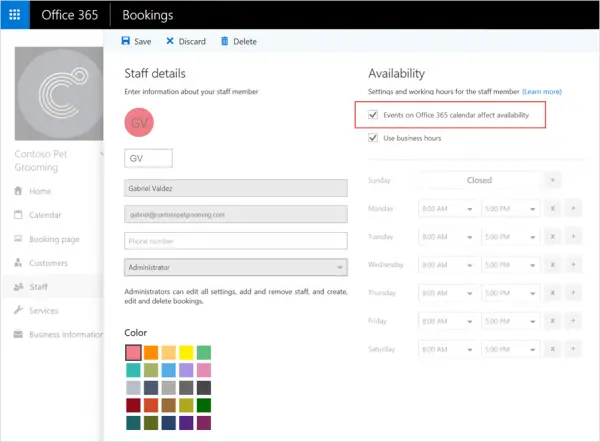 Starting with this update one can now add the Calender to Bookings and this integration is expected to help a lot especially for enterprises that use Office products. This will also help the customers avoid duplicate bookings across both the tools. In order to add Office 365 calendars to Bookings, select the "Staff" tab on the left navigation panel and on the details page select "Events on Office 365 calendar affect availability" checkbox. Once this is done the system automatically takes card of the duplicate Bookings.
The best feature is Buffer time, while back to back appointments are not something uncommon there are chances that the appointment might be pushed. It's for this reason Microsoft has added buffer times which will let customers set an allowance on each appointment. This feature can be accessed by clicking on Service tab in the left column and select "Buffer time your customers cannot book." What this will do is that it will set a time margin to incase the appointment gets extended or rescheduled and also ensures that other appointments don't fall in this bracket.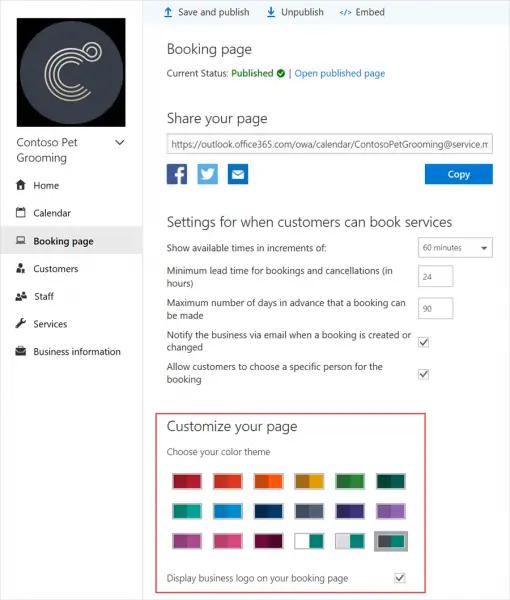 Now you can also book appointments on your iOS and Android phone. One would also be able to contact a customer or access the company directory from the phone by syncing with the Microsoft Bookings.
The other feature worth talking about is the Customising feature. With more customizations options you can personalize the Booking page in a better way. The Bookings app for iOS and Android will be rolling out on a worldwide basis in a couple of days.