Here is an important update for Windows Insiders about the PC builds. Microsoft is briefly suspending availability of Windows Insider builds. As its just couple of weeks for the public release of Windows 10, Microsoft is preparing for the public to begin the upgrade process from July 29.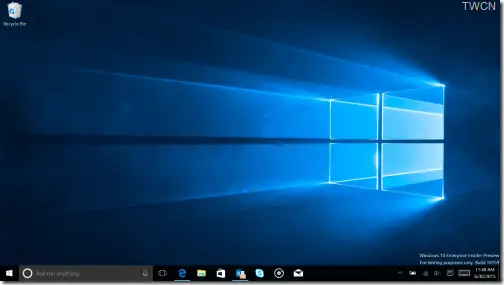 As Microsoft is suspending the availability of Windows 10 builds briefly, it also is preparing for providing next build. And this will be something special. This build will be delivered via the production channels. And again it'll be the Windows Insiders who will be the first to get this build flighted using the channels which will be used by Microsoft for deploying to PCs for the public in its staged rollout.
What it means for Windows Insiders:
So in next 24 hours,
No more builds as of now. So Builds 10162 (on Slow ring) and 10166 (on Fast ring) will no longer be offered over Windows Update. And if you check for new builds, whatever build you are on will show as "Up to date".

10162 ISOs will be taken down from the Insider site. No additional ISOs at this point of time. ISOs will be again made available in future but for now Windows Insider will have to upgrade via Windows Update once the new build is made available.

Pre-release keys will no longer activate builds
Microsoft wants Insiders to test thoroughly the distribution and upgrading process,
"…at this point as we really need Insiders to be using, stressing, and validating our distribution and upgrade processes."
New build will be announced soon as and when it'll be made available to Insiders. Gabe Aul further said:
"We're very close to our public release and we're working very hard to get everything just right…"
So Windows Insiders should be testing the new build to be received via production channels thoroughly and keep reporting for the problems faced. Exciting times ahead….