Microsoft is now partnering with Chinese phone manufacturer Xiaomi to bring its latest Windows 10 OS to select group of Xiaomi Mi4 smartphone users. The Chinese OEM has now signed a program with Microsoft to test upcoming Windows 10 on a small, select group of its phones.  Till date, Xiaomi has been manufacturing phones which are exclusively powered by the Android operating system. Xiaomi is  the top selling phone makers in China and stands 4th in Indian smartphone market.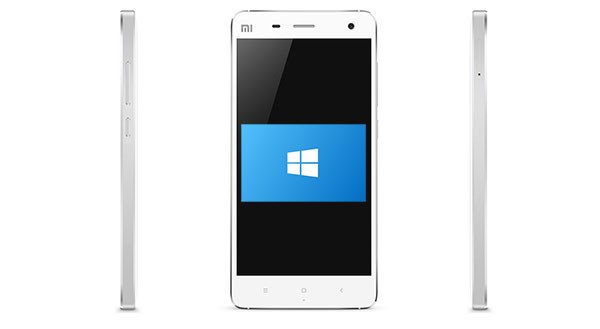 Windows 10 on Xiaomi Smartphones
As part of the Windows Insider Program, Microsoft will partner with Xiaomi to offer Windows 10 free downloads. Users of Xiaomi Mi4 would now get the ability to flash their existing phones with the new Windows 10 OS and provide feedback to Xiaomi and Microsoft on their experience. This partnership with software giant Microsoft and Chinese hardware manufacturer Xiaomi allows both companies to get direct feedback from their users which helps in improving the experience for China.
Xiaomi embracing Windows 10 is a good thing for Microsoft as this offering adds great value to their customers.  However, it takes time for this partnership to work out and is directly dependent on the feedbacks coming from this audience.
Microsoft in one of their blog posts announced the launch of Windows 10 on 190 countries and 111 languages and said,
Through a new program with Xiaomi, one of the top smartphone distributors in the world, a select group of Xiaomi Mi 4 power users will be invited to help test Windows 10 and contribute to its future release later this year. These power users will have the opportunity to download the Windows 10 Technical Preview – installing it and providing their feedback to Microsoft.
This latest move by Microsoft and Xiamo is thrilling and exciting for the tech industry. Availability of Windows powered Xiaomi phones would be announced in few months time.
NOTE: Windows 10 Mi4 build will not be running on top of Android.