Software giant Microsoft is planning to bring a few of Windows PC games and consoles to Android and iOS devices as part of a deal with Japanese smartphone game maker KLab. One of those Windows PC games includes the classic 1997 computer game "Age of Empires". As reported by Japan's Nikkei, the mobile version of "Age of Empires" will hit Android and iOS devices by the end of June or say by the end of Microsoft's current fiscal year.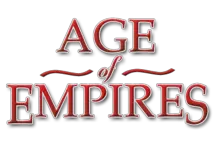 There are no further details revealed by Microsoft about the release of free-to-play mobile version of "Age of Empires" but the game will reportedly come for Android and iOS devices first. It will be released for Windows Phone in the near future too. Initially Microsoft will released "Age of Empires" in English with the plans to release it in other languages in future.
However this is not for the first time Microsoft has released games for the mobile platforms. A version of Xbox 360 game Kinectimals was released for Android in year 2012 and for iOS for 2011. Twisted Pixel's Ms. Splosion Man was also released for iOS devices earlier this year.
Redmond based Microsoft Company is reportedly licensing its Age of Empires IP for a mobile game bound for Android, iOS, and Windows Phone.
Microsoft spokesperson says,
"Today, KLab Inc. announced a licensing agreement with Microsoft Corp. to develop a mobile version of Microsoft Studio's Age of Empires franchise, which will be initially developed in English for iOS and Android and launched globally, with plans to release the game in other languages and on Windows Phone in the future. Some reports included incorrect information about additional Xbox Live-based games on iOS and Android but there are no further announcements beyond Age of Empires at this time."
Good times ahead!