Microsoft recently released a new update for Xbox mobile apps. With this version, gamers can experience multiple players connected through one device. This latest Xbox mobile version enables them to stay connected to their games and friends, now available for iOS and Android.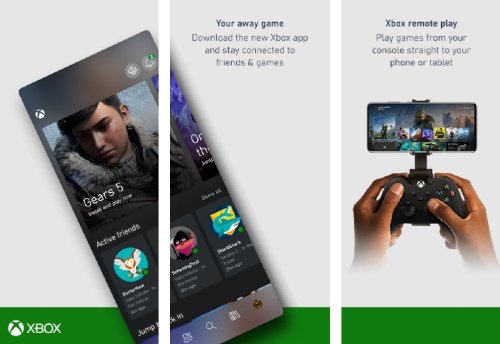 Xbox mobile apps update
With this newly updated Xbox Mobile app,  gamers can receive notifications for chats, friends, and followers. Xbox Mobile app also has the advantage of sharing gaming moments with your friends and followers via Xbox wireless controller.
The new Xbox wireless controller can capture the gaming moment anytime and anywhere. The Xbox Mobile app keeps the record, and the notification will pop up on the screen. It allows users to take screenshots and share them with friends and the community.
Xbox users can set their gamer images from their phones or choose directly from the Xbox library and the apps. Chat improvements are one of the fantastic features of the Xbox Mobile app. Xbox users can use the onscreen keyboard from their phone or tablet to send a quick message, or they can set up or join an Xbox party on their phone.
Irrespective of the device, users can have this quick chat facility. Voice chat was not more comfortable while using Bluetooth headset paired up with the phone in the previous Xbox version, but now, it is quickly accessible.
Users can create Chat or message groups by selecting multiple friends while starting a new conversation. Microsoft has already replaced the gaming console streaming with Xbox Remote Play in the Xbox Mobile app's latest version. With the help of Xbox Remote Play, anyone can log in from multiple consoles on Xbox apps simultaneously.
Anyone can control their game remotely as the data syncs on the desirable device only. It is now easier to download Xbox Mobile app, and it is available on the Google Play store.