The last few months have pushed companies around the world and in India to get more things done online. According to Microsoft, one of the trends that are on the rise is the use of AI in India has accelerated.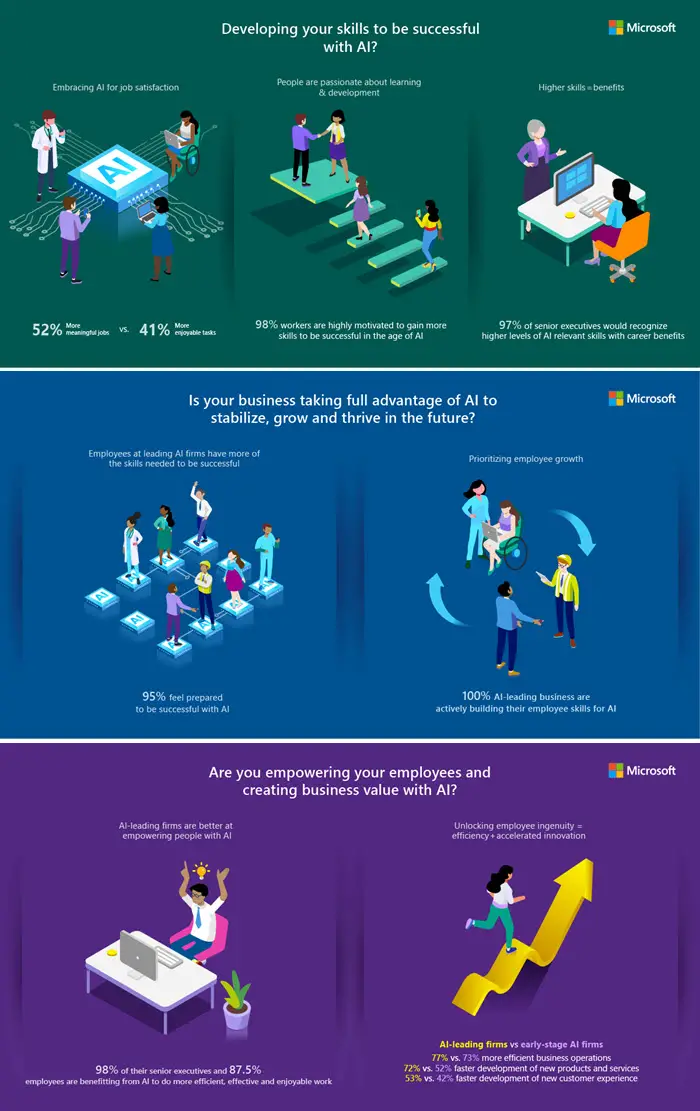 Microsoft's AI & Skilling Survey report
According to a survey conducted by Microsoft, the companies seeing the greatest value from AI are the ones that are as focused on developing the skills of their people as they are on new AI deployments. While Microsoft has shared a lot of details; the key takeaways are as follows:
Businesses need to prioritize skills and technology to take full advantage of AI.
In 6-10 years, half of the employees will be equipped with AI skills.
Over 93% of senior executives surveyed from these companies were sure their business was gaining value from AI.
In India, 100% of the AI-leading companies say they are actively building the skills of their workers or have plans to do so.
Over 93% of employees at these firms have already been part of reskilling programs.
Notably, 98% of the employees surveyed among all the AI companies were highly motivated for reskilling.
AI is creating company cultures more focused on innovation and learning: 98% of AI Leading firms in India were increasing skills investments.
The overall number of Indian employees who were interested in skilling (85%) is more than double that of employees across all surveyed markets (38%).
98% of all employees were keen to participate in reskilling programs, and some 92% at AI leader businesses have already done so (vs. 85% avg.), and 87% felt their workplace was doing enough to prepare them for AI.
How is Microsoft helping businesses?
Depending on the AI readiness and level of implementation across the organization, Microsoft has divided enterprises into three categories – Beginners, Intermediates, and Leading.
AI Beginners are for those who have never used or explored AI at all.
AI Intermediates is ft for those who are exploring or experimenting with AI.
AI Leading who are bringing AI to the core of the overall strategy.
That said, even though AI is going to help businesses run and grow, it will still need human creativity, teamwork, and customer-centricity to turn those insights into actions. In the end, it will need AI skills to clearly understand what that data means, and how it has to be applied in businesses.