Continuing its series of acquisitions, Microsoft is now buying N-Trig, the company that provided stylus for Surface 3 Pro. The transaction details as to how much is Microsoft spending to acquire the stylus maker firm is undisclosed at the time of writing this article.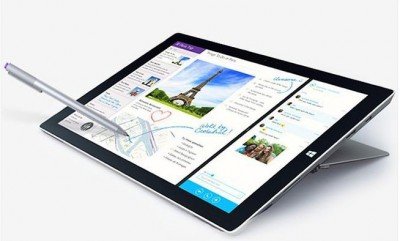 However, "The Gobal", an Israeli finance newspaper, has reported that their sources place the acquisition at around $200 million. It was "The Global" that first reported that Microsoft is buying out N-Trig, a company with 190 odd employees. The company had been focusing on creating digital pens and stylus in recent past. It was reeling with financial difficulties and Microsoft investment comes as a relief for the firm so that now it can continue its research operations without having to worry about finance.
Unlike other pens, the Surface Pro 3 came with a stylus that 256 levels of sensitivity while a competitor Wacom makes pens that have 1024 levels of sensitivity. But Microsoft focused on the former (N-Trig) as the stylus along with Surface Pro was well received by the market. Also, the N-Trig creates pens that combine pen and touch sensitivity into a single layer so it is best suitable for upcoming Surface Pro which is said to as much or more slimmer compared to Surface Pro 3.
Even as N-Trig was struggling with financial problems and good competition from Wacom, Microsoft's deal concerning creating stylus for Surface Pro 3 was a relief. The company wanted to go public but could not do that for some reasons. Microsoft was its largest buyer and almost 79% of the revenue was raised by selling pens for Surface Pro 3. After the success of Surface Pro 3 and the fact that N-Trig is researching on pens that could provide better accuracy, Microsoft did not delay purchase of the firm.
The Israel-based firm, N-Trig, has not commented upon the sales, EI Reg said. When Microsoft Israel was approached, they too said that they did not have anything to share.