Not Everything is "Man" made! International Women's Day is here and what a dignified celebration campaign the Redmond Giant has launched! A day before the International Women's Day, Microsoft announced its plan to celebrate the big day with a new campaign inspiring young women worldwide to #MakeWhatsNext.
International Women's Day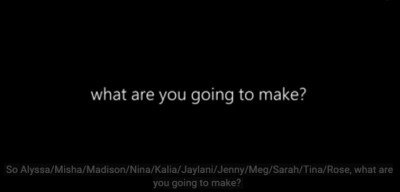 With an objective to celebrate the things Women Made and to motivate the girls and women worldwide, Microsoft has released its first video which showcases the leading women inventors around the world. It also shows the lack of awareness about these great women inventors.
With a headline – What are you going to make, this special video starts with a small conversation with little girls where they are asked about leading inventors of the world and all they knew were the male inventors. While there are many more women inventors to be recognized, Microsoft has tried well to include the lesser known names of some great women and their inordinate inventions.
Women Highlighted in the video include-
Tabitha Babbitt- Circular saw inventor
Martha Coston- Signal flares inventor
Mary Anderson- Invented windshield wipers.
Maria Beasley- Invented Life Raft
Patricia Bath- Invented laser cataract surgery
Sarah Mather- Invented underwater telescope
Maria Pereira- Invented heart surgery adhesive
Gertrude Bell Elion- Made leukemia, HIV and Malaria drugs
Ada Lovelace- Made first computer algorithm
Bertha Benz- Made brake pads
Stephanie Kwolek- Made bullet proof material
Patricia Billings- Made fire safe GeoBond
Yvonne Brill- Made satellite propulsion
Microsoft is releasing this Women's Day campaign in 35 countries. Watch the video here:
I am sure most of you might have never heard of these names let's celebrate these Women Made things on this International Women's Day 2016.