The pairing of Indian IT firms TCS or Tata Consultancy Services and Wipro with the software giant, Microsoft has led to the birth of CityNext initiative in India. The initiative will enable city residents and city leaders to use technology to build a foundation for sustainable growth and prosperity i.e. transform their cities and their future.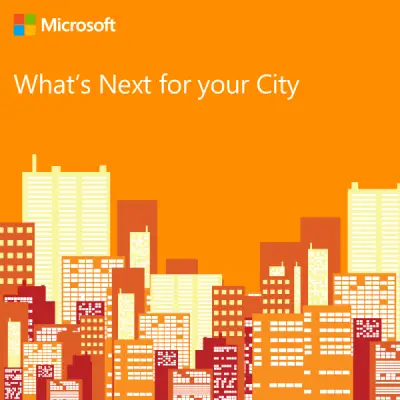 Microsoft CityNext in India
As per the details revealed by Microsoft Press Release, the initiative will work on 40 areas in eight domains:
Energy & water
Infrastructure
Planning & buildings
Transportation
Public safety
Justice
Tourism
Recreation & culture
Education
Health
Social services & government administration
CityNext aims to address these areas of concerns through the vast and diverse Microsoft Partner Network of more than 430,000 technology experts across the globe. In India, TCS, Wipro are working with Microsoft for this initiative collectively with other leading system integrators likely to join the CityNext ecosystem, soon.
As per the description given in Press Release, CityNext will help city administrators create a comprehensive technology framework by integrating existing citizen centric solutions and providing access to them via the cloud, social and mobile. The project would also allow city administrators to monitor the key metrics of their city through customized analytic and dashboards.
Microsoft India Chairman Bhaskar Pramanik had to say the following –
"By 2030, India will have more than 69 cities with a population of more than one million. In fact, an estimated 590 million people will be living in cities. As India prepares to modernise its old infrastructure, city leaders have to meet these growing demands with tight budgets and greater citizen expectations."
Today, cities account for more than 50 percent of the world's population and produce 80 percent of the global gross domestic product (GDP). At the same time, there's demand to modernize aging infrastructure and provide more services to citizens while coping with unstable financial resources. Microsoft CityNext empowers people—whether governments, citizens, or businesses—to transform their cities and their future.