After Microsoft announced Windows 11 and the System Requirements, many people were confused because the PC Health Check tool did not pinpoint the exact problem. This only means that the app needs more work and more clear about the exact reasons why PC cannot upgrade.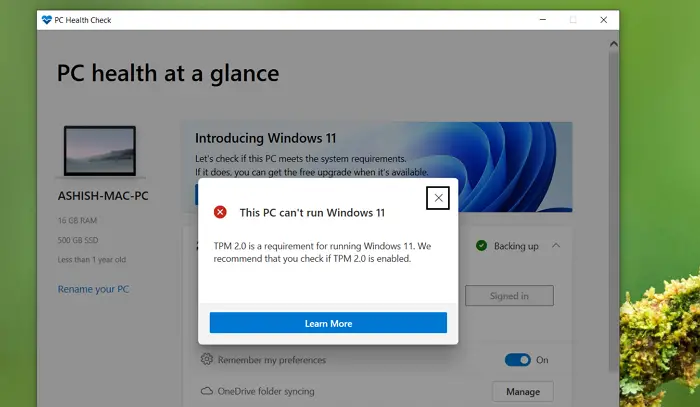 Microsoft confirms that Windows 11 PC Check Tool is unreliable
While it's no surprise, it does feel good that— Steve Dispensa— VP of PM, Microsoft Endpoint Manager, and Windows Commercial— did acknowledge that there is still more work to do to make the PC Health Check App more transparent. In fact, the app has already been updated and now pinpoints the exact problem.
Sorry for the irritating experience! We're going to improve the PC Health Check app over the next couple of weeks. Hopeful that the first update will be out tomorrow….We still have more work to do … he tweeted.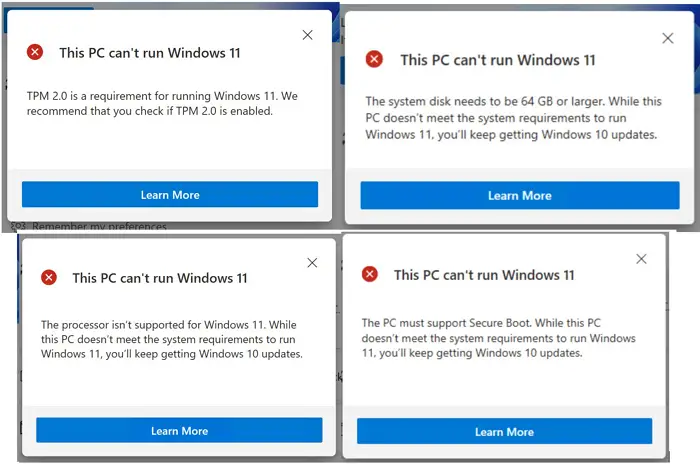 However, there are still false positives, and if you find some, it would be good to share them with Microsoft. Some users reported incorrect processor or configuration; for some, it did not work at all.
Windows 11 is at least 6 months away. There is ample time, and you don't have to panic if you think you the right hardware, but the app shows otherwise. Just make sure to check it meets the System Requirement.
Microsoft has security reasons to impose the TPM 2.0 requirement. According to them, Microsoft Security software has sighted a huge spike business experiences a firmware attack. The SolarWinds hack and the Hafnium hacks were firmware-based. It only proves that moving to a TPM 2.0 layer will make Windows Secure, and it's time to move from software-based security to hardware-based.
TIP: WhyNotWin11 is a system requirement and compatibility checker tool that will scan your hardware and tell WHY your PC is not compatible with Windows 11.