Microsoft is truly in the hardware business for the long haul as its latest line of Windows 10 devices is looking great, and some of the best the company has delivered in its many years of dabbling in the business.
At the moment, Microsoft is the only PC vendor that is taking the market seriously and giving consumers something they desire, but could never find in the world of Windows. This shouldn't come as a surprise because Windows is an important aspect of Microsoft, more so than other companies.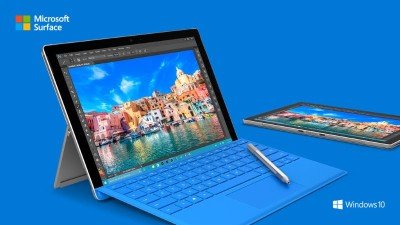 The design of the Surface Pro 4 and Surface Book are top of the line when compared to what other Windows manufacturers have offered consumers over the last 5-years. It is clear that Microsoft is ticking towards Apple's way of doing things, and it seems to be paying off as the Surface Book is already doing relatively well.
When it comes down to the mobile side of things where the Lumia's are concerned, we can't really give Microsoft a lot of praises here. The Lumia 950 and Lumia 950 XL are not pushing the bar in the design department at all. The hardware is solid, but outside of that, the new Lumia's do not seem different from what other smartphone manufacturers have been releasing for years.
When Nokia was in the driver's seat, fans could always count on witnessing some unique designs. Unfortunately, it doesn't appear as if Microsoft is interested in keeping up with this tradition.
We might see some cool designs from Microsoft is the Surface Phone rumors are true, but until then, fans may have to settle for the generic smartphone design, which is just a black slab with a screen attached.