Microsoft Curah complete 1 year this 20th. Launched last year, the portal has become quite popular in a short period of time. Microsoft Curah, aims to be a one-stop portal where all content is well-organized, and solutions are developed by technical experts. For those who are not familiar with Curah!, it is a curation service that enables you to share your expertise with others, collecting the sources that are truly helpful, accurate and trustworthy and adding your own notes and guidance.  It is a simple and fun way to help others find great content on the internet.
Microsoft Curah!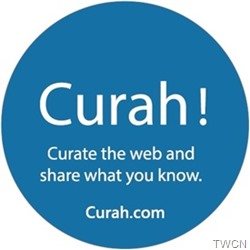 The Curah international team was interviewed by TechNet.. Let us check what the Curah! team talked about in the interview, point by point:
The Curah! international team is located in Redmond, Latin America, Europe, East Asia and Russia thus working with the community around the World.
The Curah! team apart from Curah! also focuses on MSDN , DMC and TechNet.
It focuses on Curah!'s technical content, publishing, development, growing the Curah! technical community and manages all processes surrounding the Curah!.
Then the team explains what is Curah!
Curah! is a new Microsoft curation service with a very specific purpose: to help people searching in Google or Bing find annotated collections of great content that specifically target common technical questions. Curah! is for everyone, it is fully optimized for the community, and anyone with a Microsoft Account ID can become a curator.

The steps for creating a new curation are fast and easy, and it is a great way not only to collect the best content on the web about some specific topic, but it also provides a platform for curators to share their expertise, tips, and insights about the topic and content assets that they curate.
Curators are the lifeblood of Curah!. They know the problems their customers are facing today and they know what content exists on the web that addresses those problems.
MVPs and MS content publishing teams have great expertise and insight into our products and services and how customers use them. Many curators who are passionate, enthusiastic help solve technical issues through sharing their knowledge. MVPs like Prasad Kulkarni has written 23 curations and is an enthusiastic supporter. While Gokan Ozcifci, not only contributed a number of great curations around SharePoint technologies, but also organized and lead a team to output a number of great curations for the Turkish community.
TechNet Wiki and Curah! are two platforms that are complimentary to each other.
The team is always open to feedback. Many features a seen today on Curah! are suggested by customers.
These were some of the points the Curah! team mentioned in the interview. For the complete interview please check here.
Congratulations, Microsoft Curah! on completion of one year. If you haven't yet created your first curation, just head over to Curah!, and start creating the curation!