Amidst all restructuring rumors, Microsoft, yesterday took the lid off the plans on reorganization to ready the company for competition ahead. Microsoft CEO Steve Ballmer published a detailed memo under the headline "One Microsoft," on the company's website hinting the upcoming changes.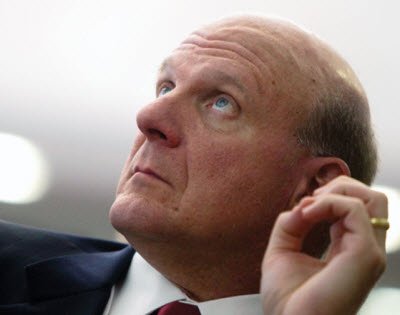 Rumors earlier had suggested that many top leaders in the organization were concerned about the decision and were rightly so since the email yesterday confirmed retirement of the president of Microsoft Office division, Kurt DelBene.
The decision from Microsoft comes against the backdrop of its products failing to make an impact due to the advent mobile devices, and the applications that support them. Sales of personal computers which was once considered as an asset of special worth to Microsoft was sinking to all time lows.
In an attempt to change so, the software giant would no longer operate under eight product divisions. Instead, the company will consolidate their operations into four broader themed divisions to encourage collaboration, cleared Steve Ballmer in his email. Moreover, officers of higher rank would shift their responsibilities across the spectrum.
Going forward, our strategy will focus on creating a family of devices and services for individuals and businesses that empower people around the globe at home, at work and on the go, for the activities they value most, reads the texts of a para of a page long memo.
Terry Myerson will lead the Operating Systems Engineering Group, and it will span all  OS work for console, to mobile device, to PC, to back-end systems. The core cloud services for the operating system will be in this group. For the full details, visit Microsoft.