Microsoft has confirmed that it will not bring Windows 10X to the OS market in 2021. While the company has not said that Windows 10X is dead, it is the message that we can interpret from the language. The software giant said it would be implementing Windows 10X features to Windows 10.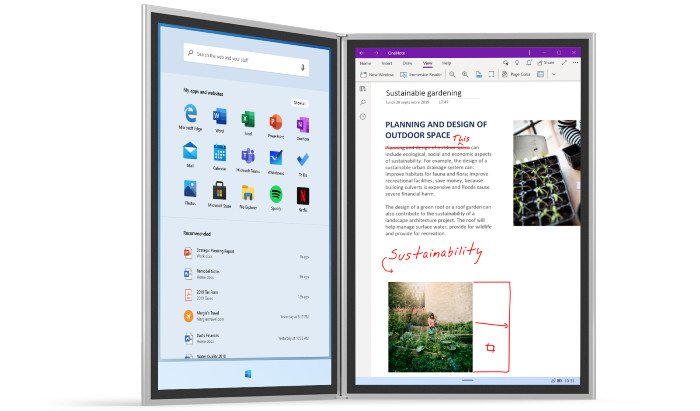 Windows 10X is dead!
In the past years, there was much hype about Windows 10X, promising better performance, extended battery life, and support for devices with a foldable display. It was also rumored that Microsoft would introduce 10X to the market in 2021.
The decision not to introduce Windows 10X to the market does not surprise. Despite the attention Windows 10X grabbed in the announcement phase, it could not attract the traction that Microsoft expected.
Therefore, the decision to implement the features of Windows 10X to the regular Windows 10 version seems better than making all the portability and efficiency-based features exclusive to a specific version of the OS.
Microsoft added here that many elements from the 10X shell are already available in the Dev and Insider Program channels of Microsoft Windows 10. It would be safe to assume that the features have received commendable feedback from developers and testers so far.
It is also worth noting that Microsoft is said to bring a visual overhaul to Windows 10 in the latter part of the year. Many sources have noticed that the visible changes in this overhaul bear similarity to the design seen on Windows 10X.
Therefore, it is very well possible that the Sun Valley design overhaul, which we can expect in later 2021, brings some of the UI elements that we have seen on Windows 10X.
Judging what the company has done in the past, this transition action might appeal to the company rather than admitting that Windows 10X failed. Regardless of whether Microsoft acknowledges the failure, we would not see 10X anymore.
At its core, Windows 10X was the OS release that would expand the possibilities of Windows. It should have increased the compatibility to foldable smartphones and portable devices, but that seems to be a dream at this point.