Microsoft picked up the RT moniker to describe its own ARM-based Microsoft Surface RT tablets running Microsoft Office and some other utilities. The name however, led to a lot of confusion with people struggling to find the difference between Surface RT and Surface Pro device. Surface RT is scaled down variant of Windows 8.1, incompatible with common desktop applications while Pro is a full-blown version of Windows' newest OS. The name of the Surface RT could have been just kept as Surface but Microsoft preferred not to.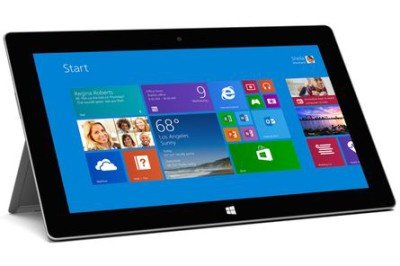 Now, learning from the mistake, the software giant has decided to dump the "Surface RT" brand for its second generation Windows RT tablet, labeling it as simply the Surface 2 and Surface Pro 2. So, it's just the 'RT' letters that have been dropped from the naming of Surface devices (Surface RT or conventionally Surface 1 as Surface 2 and Surface Pro as Surface Pro2). Pro branding has remained in place. This, to certain extent should combat the confusion of the people and clear some air regarding the naming convention. People are more accustomed to sequentially number products!
We think that there was some confusion in the market last year on the difference between Surface RT and Surface Pro. We want to help make it easier for people, and these are two different products designed for two different people." Microsoft first released its Surface RT tablet under the name "Microsoft Surface with Windows RT," but the company soon dropped the full name for Surface RT shortly afterwards, said Microsoft Surface product manager Jack Cowett in an interview with an Australian publication, ARN.
The Surface 2 includes a full HD screen, updated internals, and a new two-stage kickstand to make it easier for use on your lap. Other new features of the Surface 2 tablet include a thinner and lighter design, improved battery life of up to 10 hours, and a new silver color variant.