Microsoft Edge browser has been here for almost a year and it has been competing with industry incumbents including Google Chrome and also Firefox Browser. At the time of announcing Windows 10, Microsoft decided to sideline Internet Explorer and build a browser from ground up. Well, this is something that encouraged Microsoft to build the Edge Browser and it has been doing pretty well and snagging updates regularly. Microsoft has now decided to offer the Edge browser on iOS and Android and this is further aimed at making the Cortana integration much easier on non-Windows devices.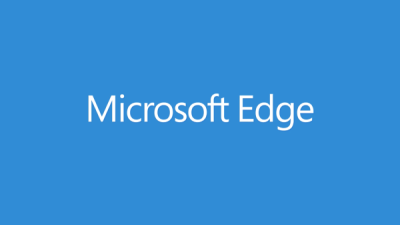 Microsoft has now created an online poll to ask people whether they would like to see Edge Browser on Android and iOS. Well, this actually makes much sense for  folks using Cortana and it would allow the personal assistant to make intelligent predictions as it usually does on the Windows.
With the availability on Android and iOS the Edges user base is expected to triple in numbers and it will also make it easier for users to sync tabs, passwords, and other relevant information. Also, the Edge Browser will pick up from where you left on your Windows 10 PC.
This will also be the first time that Microsoft has offered its browser across multiple platforms and will avoid the need for people to hunt for another browser like the Chrome and the Firefox.
Fahad Al-Riyami who works with Microsoft tweeted:
I see a lot of requests for @MicrosoftEdge on Android and iOS. Is this something you'd like to see? https://t.co/N7UVfdPIfQ.

— Fahad Al-Riyami (@fahdriyami) November 22, 2016
Using a single personal assistant across devices will also make it easier for users to get their things done. Recently it has also been announced that Edge is the only browser that lets users stream 4K videos on the laptop. It is features like this that will differentiate the Edge browsers from others.
I have been using Chrome for several users and despite several promises by Google I still find Chrome Browser to be resource hogging in nature as opposed to the others. With the support for Extension, Microsoft Edge will definitely reach a point where it can replicate the success IE had during its heydays.